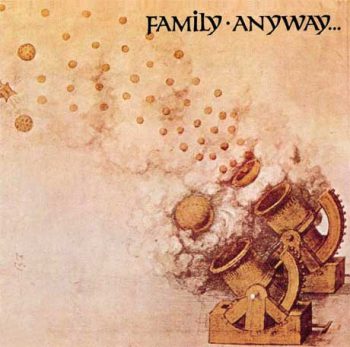 Psychedelic, heavy, prog and more innovating sounds spanning the late 60s and the early 70s – Wednesday August 12th. Dan's pick of the week: Family (Anyway), Traffic (The Low Spark of High-Heeled Boys), Cream (Live Cream Vol. 1), Ten Years After (Cricklewood Green), Groundhogs (Thank Christ For The Bomb) & Spooky Tooth (Spooky Two).
Family was een van de grootste en meest originele Britse rockgroepen van de late jaren '60, begin jaren '70. Toch zijn ze voor het grootste deel vergeten nooit het respect gekregen dat ze verdienden. Bij deze willen we dat hier rechtzetten…
Dave Furgess van Head Heritage: "Those who witnessed Family live were simply awestruck by the group's manic intensity of which Chapman was clearly the focal point. Side one of "Anyway" is a full side of then new material recorded live in Croydon.… Read more...