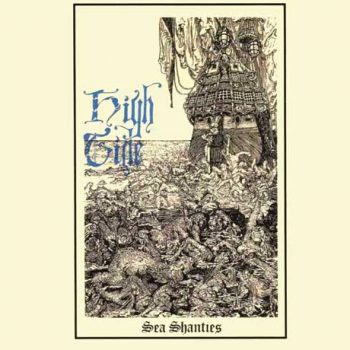 Psychedelic, heavy, prog and more innovating sounds spanning the late 60s and the early 70s – Wednesday October 28th. Dan's pick of the week: High Tide (Sea Shanties), Irish Coffee (Irish Coffee, Uriel (Arzachel), Pink Fairies (Never Neverland) & Black Widow (Black Widow).
Prog Archives review:"When I first listened to this album I couldn't believe it was from 1969; it is way ahead of the time. Definitely the heaviest album of that aera. Its trademark is the constant battling between electric guitar and electric violin.
The album starts right away with a heavy electric guitar riff out of one of the boxes, a pumping bass and drums enter, the guitar riff is answered with heavy electric violin out of the other box, and then "Futilist's Lament" is on the way.… Read more...