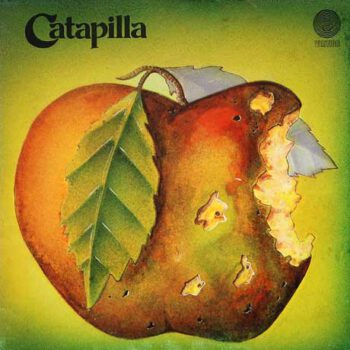 Psychedelic, heavy, prog and more innovating sounds spanning the late 60s and the early 70s – Wednesday September 15th. Dan's pick of the week: Catapilla (Catapilla), Tonton Macoute (Tonton Macoute), Bodkin (Bodkin), May Blitz (May Blitz), Writing On The Wall (Power Of The Picts) & Uriah Heep (Uriah Heep Live).
Catapilla was een Engelse progressieve rockband die actief was in het begin van de jaren 1970. Ze brachten twee albums uit op het grote platenlabel Vertigo Records.
Prog Archives review: "Oh dear. I've been listening to progressive rock for more than 15 years and I was wondering if there were some hidden gems… and I've found one ! Thanks to Progarchives ! Catapilla's first and second (review coming) are definitely classics and might I say "masterpieces" ?… Read more...