Langspeeltijd *** 60s Albums Only *** Made in Holland: The Shoes [Wie The Shoes Past], Sandy Coast [From The Workshop – entire LP], ZZ & De Maskers [1965], The Motions [Electric Baby], The Rob Hoeke R&B Group [Save Our Souls] *** Tuesday 03 May 2022 ***[Ed's Show, 2022-16]
NEW SHOW:  Made in Holland: The Shoes [Wie The Shoes Past], Sandy Coast [From The Workshop – entire LP], ZZ & De Maskers [1965], The Motions [Electric Baby], The Rob Hoeke R&B Group [Save Our Souls]  *** REPEATED SHOW ***  Mod Sounds with The Who [Sell Out], The Creation [We Are Paintermen], The Smoke [It's Smoke Time] + Soft Machine, Wallace Collection [Laughing Cavalier]  ***  Tuesday 03 May  2022, 12:00 noon till  04:00 in the morning *** Time Zone CET Brussels, Paris, Berlin *** [2022-16 = 2018-37] *** no. 218
RADIO 68: ALL THE REVOLUTIONARY SOUNDS AND VOICES THAT SHAPED THE SIXTIES 
---
LIKE & JOIN RADIO 68
Like our Page https://www.facebook.com/radio68Belgium
Join our Group https://www.facebook.com/groups/613281298696645
Showtime CETime Brussels 
12:00  Made In Holland: Shoes, Motions, Sandy Coast

14:00

Who, Creation, Smoke, Wallace Collection

16:00 M

ade In Holland: Shoes, Motions, Sandy Coast

18.00

Who, Creation, Smoke, Wallace Collection

20.00 Made In Holland: Shoes, Motions, Sandy Coast

22:00

Who, Creation, Smoke, Wallace Collection

24:00 Show Ends Here    
01 NEW SHOW: MADE IN HOLLAND
THE SANDY COAST: From The Workshop, 1968, side A.
THE MOTIONS: Electric Baby, 1969, side A.
THE SANDY COAST: From The Workshop, 1968, side B.
THE SHOES: Wie The Shoes past, 1967, side A
ZZ & DE MASKERS: ZZ & De Maskers:  1965, choice tracks.
THE ROB HOEKE R&B GROUP: Save Our Souls (1967) + Celsius 232,8 (1968).
LOVE, PEACE & UNDERSTANDING Malvina Reynolds, Maggie Bell
WORD & FREE SPEECH Simon & Garfunkel
WOORD: Marcel Van Maele, Simon Vinkenoog & Bo's Art Trio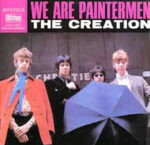 02 REPEATED SHOW: WHO, CREATION, SMOKE 
The Mod Sounds Of The Who, The Creation, Smoke
LOVE, PEACE & UNDERSTANDING The Fool: We Are One
SPECIAL : Mod Sounds
THE WHO: The Who Sell Out: A-side
THE WALLACE COLLECTION: The Laughing Cavalier:  1967, B-side
THE WHO: The Who Sell Out: B-side
THE CREATION: We Are Paintermen, 1967, A-side
THE SMOKE: It's Smoke  Time, 1967, choice tracks
WORD & FREE SPEECH: Pete Seeger, The Fool, Peter Coyote, Leon Rosselson.
AND ALSO: The Soft Machine (Live At the BBC), The Move
ACHTERGROND ** BACKGROUND 
SANDY COAST: FROM THE WORKSHOP
Sandy Coast started as a skiffle Group in Voorburg, Holland, 1961. Notwithstanding the many merits of the other group members, Sandy Coast was the brainchild of composer, singer and multi-instrumentalist Hans Vermeulen (1947-2017). As a pop group, they excelled in nice, harmonic, classic songs, such as We'll Meet Again (no. 30, 1966), Sorry She's Mine (no. 40), A Girl Like You ( no. 28),  And Her Name Is…Amy (no. 22), I See Your Face Again (no. 12, 1968) and True Love, That's A Wonder (no. 3, 1971). Amazingly, they never broke the Top Ten in the sixties. At the end of that decade,  the group turned psychedelic and experimental, delivering 'From The Workshop' in 1968. Such was their professionalism and status in the music industry, that Larry Page of Page One records (The Troggs, etc.) came to see them in Holland and signed them on the spot. Chart-wise, they  fared better in the early seventies, but Vermeulen disbanded Sandy Coast when he considered he had given everything he had to give.
Radio 68 plays the entire 'From The Wokshop' album.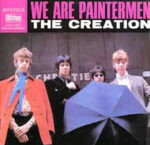 THE CREATION
(… ) But Numero Group's new reissue of the album  is a welcome follow-up to Action Painting, the comprehensive two-CD anthology Numero released last year. Despite the filler, We Are Paintermen is a fantastic introduction to the band, neglecting only two essential Creation tracks ("How Does It Feel to Feel" and "Life Is Just Beginning") and including most of their landmarks: "Making Time" and its excellent B-side "Try and Stop Me" are here, as is the just-as-incredible follow-up single, "Painterman" backed with "Biff, Bang, Pow." Reputedly cut by producer Shel Talmy from the original master tapes—although, crucially, the word "analog" does not appear on the hype sticker, suggesting a digital intermediary—the songs appear in punchy, animated mono, as they were first heard in 1966 and 1967 (…) The Creation's story is a convoluted one, with departing and returning band members, stray tracks, latter-day reunions, and a confusing discography. With Action Painting and now this superbly presented replica of We Are Paintermen, Numero Group is setting straight the historical record of this fantastic band. Now you can at least say you've heard of them. (…)
https://www.portlandmercury.com/around-and-around-a-vinyl-column/2018/05/09/19867398/make-time-for-the-creations-we-are-paintermen
DISCLAIMER:  https://www.radio68.be/disclaimer/