Langspeeltijd * Long-playtime: Led Zeppelin, Cream, Shocking Blue, John Mayall ** Monday 08 June ** [Ed's Show, 2020-22]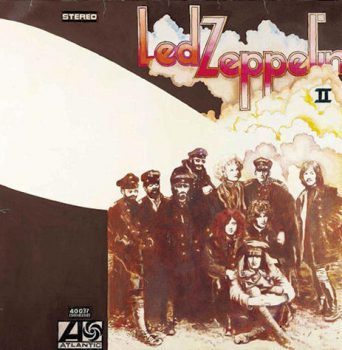 NEW SHOW: Led Zeppelin [II], Cream [Wheels Of Fire], Shocking Blue [At Home], John Mayall [Empty Rooms] *** REPEATED: Sonny & Cher [The Wondrous World Of], Simon & Garfunkel [Bookends], Status Quo [Spare Parts] ***  Monday  08 June, 12:00 noon till  04:00 in the morning *** Time Zone CEST Brussels, Paris, Berlin *** [2020-22, no. 137) ***
*** RADIO 68: ALL THE REVOLUTIONARY SOUNDS AND VOICES THAT SHAPED THE SIXTIES ***
---
Showtime
1200  Led Zeppelin, Cream, Shocking Blue, John Mayall
14.00  Sonny & Cher, Simon & Garfunkel, Status Quo
16.00  Led Zeppelin, Cream, Shocking Blue, John Mayall
1

8.00

 Sonny & Cher, Simon & Garfunkel, Status Quo
20.00  Led Zeppelin, Cream, Shocking Blue, John Mayall

22.00 Sonny & Cher, Simon & Garfunkel, Status Quo

24.00

  Led Zeppelin, Cream, Shocking Blue, John Mayall
02:00   Sonny & Cher, Simon & Garfunkel, Status Quo
04.00 Show Ends Here 
---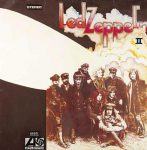 01 NEW SHOW: Led Zeppelin, Cream, Shocking Blue, John Mayall
THE ALBUMS
LED ZEPPELIN II  entire A-side, 1969.
JOHN MAYALL Empty Rooms, 1969, entire A-side.
LED ZEPPELIN  II entire B-side, 1969.
CREAM Wheels Of  Fire,  1968, LP2, side C (Live in San Francisco, March, 1968).
SHOCKING BLUE At Home, LP, 1969: choice tracks.
AND ALSO: LOVE, PEACE & UNDERSTANDING Sandy Posey + HOMAGE TO CATALUNYA Eurogrup + FREE SPEECH Jim Hightower.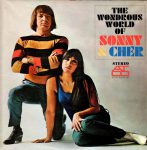 02 REPEATED SHOW: Sonny & Cher, Simon & Garfunkel, Status Quo
THE ALBUMS
SONNY & CHER The Wondrous World Of Sonny And Cher , LP, 1966, side  1.
SIMON & GARFUNKEL Bookends, LP, 1968, part 1.
STATUS QUO  Spare Parts, LP, 1969,  side 1.
SONNY & CHER The Wondrous World Of Sonny And Cher , LP, 1966, side 2.
SIMON & GARFUNKEL Bookends, LP,  1968,part 2.
STATUS QUO Spare Parts, LP, 1969, side 2.
AND ALSO LOVE & PEACE Armand, The Blues Magoos, Sonny Bono + FREE SPEECH & POETRY : Frederik De Preester leest Erik De Preester, Benno Ohnsesorg

HIGHLIGHT ** IN DE KIJKER
DISCLAIMER:  https://www.radio68.be/disclaimer/