Psychedelic, heavy, prog and more innovating sounds spanning the late 60s and the early 70s – Wednesday June 17th. Dan's pick of the week: Moondog (Moondog), Moving Gelatine Plates (Moving Gelatine Plates), Samla Mammas Manna (Samla Mammas Manna), Henry Cow (Leg End) & Captain Beefheart & His Magic Band (Trout Mask Replica).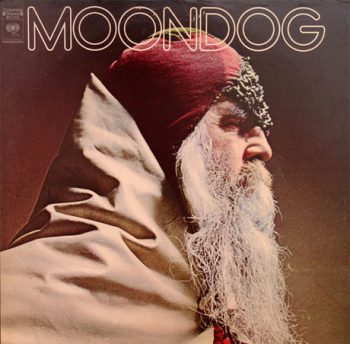 Sputnikmusic review "For 30 years, many simply considered Louis Thomas Hardin, Jr. to be one of the more eccentric vagrants that line Manhattan's walkways. Few New Yorkers knew that when they flipped their spare change to the spear-toting, horn-capped, wispy-bearded "Viking of Sixth Avenue" they were giving to a man who had transcended insurmountable conditions, acquired blindness and homelessness, to become one of the 20th century's most gifted and under-recognized musicians.
By 1969, the Kansas-born composer, who wandered into New York City and adopted the moniker "Moondog" in the late 1940s, had almost a half-dozen recordings to his name.… Read more...