Langspeeltijd * Long-playtime: Led Zeppelin, Cream, Shocking Blue, John Mayall *** Monday 27 & Wednesday 29 January 2020 *** Ed's Show 2020-03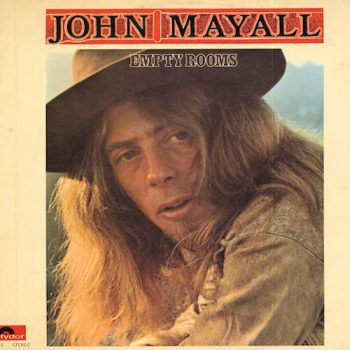 NEW SHOW: Led Zeppelin, Cream, Shocking Blue, John Mayall *** REPEATED : Early Works Of The Troggs, The Animals , The Hollies, David Garrick, The McCoys,  The Searchers , The Outsiders (NL), The Pretty Things, The Spencer Davis Group, The Turtles, The Walker Brothers *** Monday 26 January, 12:00 noon till 00:004 hrs CET Brussels + repeated Wednesday 28 January, 12:00 till 24:00 hrs CET Brussels *** [2020-03, no. 118 = LP 2019-12]  ***
*** RADIO 68: ALL THE REVOLUTIONARY SOUNDS AND VOICES THAT SHAPED THE SIXTIES ***
---
Showtime
12.00

Led Zeppelin, Cream, Shocking Blue, Mayall

14.00

Troggs, Spencer Davis, Animals, Searchers

16:00

Led Zeppelin, Cream, Shocking Blue, Mayall

18.00

Troggs, Spencer Davis, Animals, Searchers

20.00

Led Zeppelin, Cream, Shocking Blue, Mayall



22:00

Troggs, Spencer Davis, Animals, Searchers

24:00 Wednesday Show Ends Here
24.00

Led Zeppelin, Cream, Shocking Blue, Mayall

02.00

Troggs, Spencer Davis, Animals, Searchers

04.00 Monday Show Ends Here 
---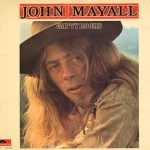 NEW SHOW: Led Zeppelin, Cream, Shocking Blue, John Mayall
THE ALBUMS
LED ZEPPELIN  Led Zeppelin II, entire A-side, 1969.
JOHN MAYALL Empty Rooms, 1969, entire A-side.
LED ZEPPELIN Led Zeppelin II, entire B-side, 1969.
CREAM Wheels Of  Fire, 1968, LP2, side C (Live in San Francisco, March, 1968).
SHOCKING BLUE At Home, LP, 1969: choice tracks.
AND  ALSO:
LOVE, PEACE & UNDERSTANDING Sandy Posey: I Take It Back.
HOMAGE TO CATALUNYA Eurogrup canta Allen Toussaint + James Brown (I'll Go Crazy) en Català.
WORD & FREE SPEECH & POETRY  Dolly Birds and Mini-skirts, Jim Hightower, John Mayall.
REPEATED SHOW: The Early Works Of...
FORGOTTEN & OVERLOOKED: Casey Jones & The Governors + Lulu + Chubby Checker.
SPECIAL: THE EARLY WORKS OF…. The Troggs  +  The Animals + Adamo + The Hollies + David Garrick + The McCoys + The Searchers + The Outsiders (NL) + The Pretty Things + The Spencer Davis Group + The Turtles + The Walker Brothers.
HIGHLIGHT ** IN DE KIJKER
DISCLAIMER:  https://www.radio68.be/disclaimer/