Long-playtime: 60s Albums-Only Radio Show *** Led Zeppelin [entire 2nd LP], Shocking Blue, John Mayall [Empty Rooms], Cream [Wheels Of Fire] *** Monday 07 June 2021 *** [Ed's Show 2021-17]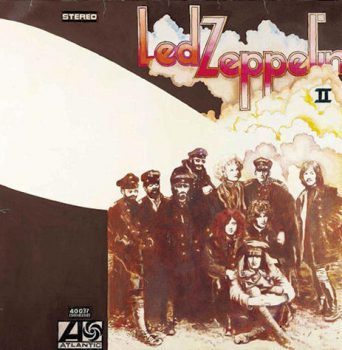 NEW SHOW : Led Zeppelin [entire 2nd LP], Shocking Blue, John Mayall [Empty Rooms], Cream [Wheels Of Fire]*** REPEATED SHOW : Lulu & The Luvvers, The Cowsills,  Golden Earrings [Eight Miles igh] Love [Love, 1966], Delaney & Bonnie [Home], Bonzo Dog Band, Vanilla Fudge [1967] ***
Monday 07 June 2021, 12:00 noon till  04:00 in the morning *** Time Zone CET Brussels, Paris, Berlin *** [2021-17, no. 178 = (=2020-22] *** *** RADIO 68: ALL THE REVOLUTIONARY SOUNDS AND VOICES THAT SHAPED THE SIXTIES ***
---
LIKE & JOIN RADIO 68
Like our Page https://www.facebook.com/radio68Belgium
Join our Group https://www.facebook.com/groups/613281298696645
Showtime CETime Brussels 
12:00 Led Zep II entire album, Shocking Blue, John Mayall, Cream

14:00

Lulu, Love, The Cowsills, Bonzo Dog Band, Vanilla Fudge 

16:00

Led Zep II entire album, Shocking Blue, John Mayall, Cream

18.00

Lulu, Love, The Cowsills, Bonzo Dog Band, Vanilla Fudge 

20:00

Led Zep II entire album, Shocking Blue, John Mayall, Cream

22:00

Lulu, Love, The Cowsills, Bonzo Dog Band, Vanilla Fudge 

24:00

Led Zep II entire album, Shocking Blue, John Mayall, Cream

02:00

Lulu, Love, The Cowsills, Bonzo Dog Band, Vanilla Fudge 

04:00 Show Ends Here  
---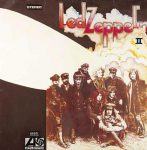 01 NEW SHOW: LED ZEP II, SHOKCING BLUE, MAYALL, CREAM
LED ZEPPELIN II  entire A-side, 1969.
JOHN MAYALL Empty Rooms, 1969, entire A-side.
LED ZEPPELIN  II entire B-side, 1969.
CREAM Wheels Of  Fire,  1968, LP2, side C (Live in San Francisco, March, 1968).
SHOCKING BLUE At Home, LP, 1969: choice tracks.
AND ALSO: LOVE, PEACE & UNDERSTANDING Sandy Posey + HOMAGE TO CATALUNYA Eurogrup + FREE SPEECH Jim HIghtower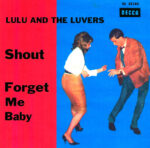 02 REPEATED SHOW: LULU, VANILLA FUDGE, COWSILLS
GOLDEN EARRINGS Eight Miles High, LP, 1969, B-side.
LOVE Love, LP, 1966, side 1.
LULU Choice tracks from her DECCA recordings.
VANILLA FUDGE Vanilla Fudge, LP, 1967, side 1.
DELANEY & BONNIE Home, LP, 1969, side 2.
THE COWSILLS Choice tracks from their albums 'The Cowsills' (1967), 'We Can Fly' (1967) & 'Captain Sad and His Ship Of Fools' (1968).
AND ALSO:  The Bonzo Dog Band + LOVE, PEACE & UNDERSTANDING The Beatles: All You Need Is Lov + HOMAGE TO CATALUNYA Raimon: Diguem No!
WOORD & POEZIE + DE GEDACHTEN ZIJN VRIJ * FREE SPEECH, WORD & POETRY: Red Shadow, Bezetting Maagdenhuis, Mai 68 A donné quoi?

HIGHLIGHT ** IN DE KIJKER
DISCLAIMER:  https://www.radio68.be/disclaimer/