My Generation 60s radio show: Hair (the London Cast and much more), Long John Baldry, Little Richard covered *** Sunday 30 August & Tuesday 01 September 2020 *** [Ed's Show, 2020-35]
NEW SHOW: Hair: the London Cast 1968-70, Zen, Nina Simone, Julien Clerc, Oliver, Brian Auger And Much More + R&B with Long John Baldry, Little Richard covers *** Repeated: The Hollies, Joe Cocker, Moby Grape, Matthew Fisher with Procol Harum and The Downliners Sect, Status Quo ***  Sunday 30 August, 12 noon till 04:00 + Tuesday 01 Sept., 12:00 noon till 24:00 ***  Time: CET Brussels ***  Ed's Show, 2020-35 ***
RADIO 68: all the revolutionary sounds and voices that shaped the sixties ***
Showtime CESTime Brussels
12.00 Hair (the London Cast and much more), Long John Baldry, Little Richard covered 
14.00

Hollies, Joe Cocker, Moby Grape, Matthew Fisher with Procol Harum & Downliners Sect

16.00 Hair (the London Cast and much more), Long John Baldry, Little Richard covered 
18.00

Hollies, Joe Cocker, Moby Grape, Matthew Fisher with Procol Harum & Downliners Sect

20.00 Hair (the London Cast and much more), Long John Baldry, Little Richard covered 
22.00  

Hollies, Joe Cocker, Moby Grape, Matthew Fisher with Procol Harum & Downliners Sect

24.00

 

[END OF TUESDAY BROADCAST]



24.00 

H

air (the London Cast and much more), Long John Baldry, Little Richard covered 
02.00

Hollies, Joe Cocker, Moby Grape, Matthew Fisher with Procol Harum & Downliners Sect

04.00 [END OF SUNDAY BROADCAST]  
---
THE PLAYLISTS
NEW SHOWS 12:00, 16:00, 20:00 & 24:00 hrs CET
1 MY GENERATION: SPECIAL  'HAIR'  The London Cast Recordings 
LONDON CAST 1968: the entire album + London Cast Extras 1968-70.
COVERS : ZEN + NINA SIMONE + MERRY CLAYTON + BRIAN AUGER & JULIE DRISCOLL and THE TRINITY  THE COWSILLS  + OLIVER + CURVED AIR, feat. Sonja Kristina + + MARSHA HUNT + unused song 'Hippie' from OST ***
WORD by David Bowie, Sonja Kristina, Ray Dorset aka Mungo Jerry, Elliott Murphy.
HAIR: LONDON 1968 The original London Cast comprised Marsha Hunt, Sonja Kristina (> Curved Air), Vincent Edwards and Paul Nicholas (formerly with Screaming Lord Sutch & The Savages)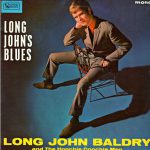 2 BLUESIDE: Savage Tree feat. Little Richard & Long John Baldry
LITTLE RICHARD covered by  Jamul, Cactus, Buddy Holly, Mitch  Ryder & Detroit Wheels *** AND ALSO: The Monkees, Long John Baldry, Ray Charles, Lil' Ed & The Blues Imperials, Elvis, The Electric Prunes, Buddy Guy & Jeff Beck, Pee Wee Crayton, J.B. Hutto & The Hawks.
REPEATED SHOWS 14:00, 18:00, 22:00 & 02:00 hrs CET
3 MY GENERATION: SPECIAL:  THE HOLLIES + JOE COCKER + MOBY GRAPE   
ALBUM TIME with THE HOLLIES (FOR CERTAIN BECAUSE 1966), JOE COCKER (WITH A LITTLE HELP  FROM MY FRIENDS 1969) & MOBY GRAPE 1967   ** AND ALSO : THE GOLDEN EARRINGS, THE ELECTRIC PRUNES, KIPPINGTON LODGE, FAMILY, LED ZEPPELIN
LISTEN TO The Savage Tree here https://www.mixcloud.com/TheSavageTree/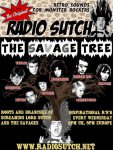 4 BLUESIDE :  SPECIAL: Matthew Fisher with Downliners Sect (cd Wanted) and Procol Harum 
THE SAVAGE TREE 'Savage' Matthew Fisher with Downliners Sect (cd Wanted) and Procol Harum  *** AND ALSO:  STATUS QUO: 'Aquostic II', A KELLY's GREASY SPOON and DOG.
ACHTERGRONDINFORMATIE ** BACKGROUND
THE SAVAGE TREE


My show 'The Savage Tree' brings you one hour of  rhythm and blues by exploring the roots and branches of Screaming Lord Sutch and his Savages.
With roughly fifty line-ups of The Savages to his name, Screaming Lord Sutch was backed by dozens and dozens of artists –  and that's not counting the many guests on his recordings.  Together, they make up the huge and unique Savage Tree. In each show, we take a closer look at the rhythm and blues output by individual Savages and bands counting Savages in their ranks.  Some Savages: Vince Taylor, Alex Dmochovski, Carlo Little, Peter Parks, Matthew Fisher, Nicky Hopkins, Alan Clayson, Jim Leverton, Mick Abrahams, Cyril Davies, Geoff Everett, Richie Blackmore, Noel Redding, Neil Christian, Brian Parkinson, Brian Keith aka Brian O'Shea.
Finally, you can listen to the originators and inspirators; the British, American and European youngsters who revived the genre, and  those who've carried on till the present day.
The Savage Tree was originally broadcast on the revived Radio Sutch from November 2014 till July 2018, when the station closed down.
DISCLAIMER
https://www.radio68.be/disclaimer/