My Generation 60s Radio Show *** Sony Bono, Ann-Margret, Elvis, Lee Hazlewood *** Sunday 17 & Tuesday 19 October 2021 *** [Ed's Show, 2021-41]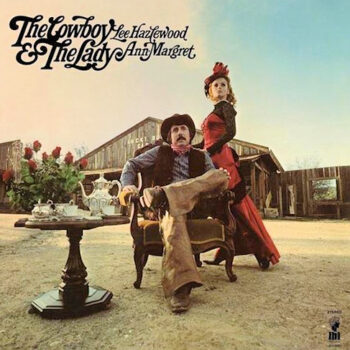 NEW SHOW: Sony Bono, Ann Margret, Elvis, Lee Hazlewood *** REPEATED  *** Barry Ryan Special, Twice As Much, Chad & Jeremy, David & Jonathan, Peter & Gordon, David Garrick ***  Sunday 17 October 12 noon till 04:00 + Tuesday 19 October October 2021, 12:00 noon till 24:00 *** Time: CET Brussels ***  Ed's Show, 2021-41 [2019-47&48] ***
RADIO 68: all the revolutionary sounds and voices that shaped the sixties ***
LIKE & JOIN RADIO 68
Like our Page https://www.facebook.com/radio68Belgium
Join our Group https://www.facebook.com/groups/613281298696645
Showtime CETime Brussels
12.00 Sony Bono, Ann-Margret, Elvis, Lee Hazlewood

14.00

Barry Ryan Special, Twice As Much, David Garrick

16.00

Sony Bono, Ann-Margret, Elvis, Lee Hazlewood

18.00

Barry Ryan Special, Twice As Much, David Garrick

20.00

Sony Bono, Ann-Margret, Elvis, Lee Hazlewood

22.00

Barry  Ryan Special, Twice As Much, David Garrick

24.00

 

[ENDS HERE ON TUESDAY] 



24.00

Sony Bono, Ann-Margret, Elvis, Lee Hazlewood

02.00

Barry Ryan Special, Twice As Much, David Garrick

04.00 [ENDS HERE ON MONDAY MORNING]  
---
THE PLAYLISTS
NEW SHOWS 12:00, 16:00, 20:00 & 24:00 hrs CET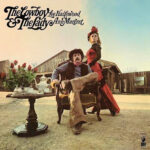 01 MY GENERATION: LEE HAZLEWOOD & ANN-MARGRET
THE ORIGINATOS & INSPIRATORS  Earl King aka Earl  Johnson + Jay McShann & Priscilla Bowman.
SPECIAL   LEE HAZLEWOOD & ANN-MARGRET + Ann-Margret + Elvis & Ann-Margret + Elvis
 LP The Cow-boy And The Lady, 1969  (selected tracks) + Ann-Margret single + Elvis & Ann-Margret (OST Viva Las Vegas) + Elvis (LP (Viva Las Vegas).
KEEPERS OF THE BLUES FLAME John Dummer Blues Band + Lucky Dangerous + Beck, Bogart & Appice Live + Joey Dee & The Starliters.
AND ALSO LOVE & PEACE Robben Ford: Love, Peace And Understanding  WORD & POETRY Peace Now Anti-Vietnam March + Bernadette McAliskey about Ireland + Derroll Adams' Message.
THANKS TO  John Ford for Lucky Dangerous https://www.facebook.com/john.ford.9066
02 MY GENERATON: SONY BONO
RARE, FORGOTTEN & OVERLOOKED The Saxons + The Cherokees  + Mable John.
SPECIAL  SONY BONO I Just Sit Here (LP Inner Views, 1967), Needles And Pins (Bono / Nitzsche) and more.
LONG-PLAYTIME Jimmy McGriff, LP 'I've Got A Woman', 1962  + Chris  Montez LP 'TheLP The More I See You, 1965  (Little White  Lies) More I  More I See You', 1965 +  Chris Clark, LP 'Soul Sounds', 1967 + Procol Harum, LP 'Salty Dog', 1969.
AND ALSO LOVE & PEACE & REVOLUTION & FREEDOMSony Bono + Phil Ochs, Peter Coyote & Muhammed Ali
REPEATED SHOWS 14:00, 18:00, 22:00 & 02:00 hrs CET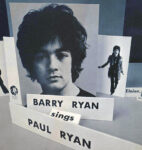 03 MY GENERATION BARRY RYAN SPECIAL [R.I.P. 28 Sept. 2021]
LOVE & PEACE Barry Ryan: Theme to Eutopia, 1968.
SPECIAL
PAUL & BARRY RYAN: The 60s singles: Have Pity On The Boy, Don't Bring Me Your Heartaches, Have You Ever Loved Somebody (1966), Keep Her Out Of SIght (1967), Pictures of Today (1968).
PAUL & BARRY RYAN overlooked:  That'll Be The Day), Big Drum (1968.
PAUL & BARRY RYAN play R&B: Hey mama Keep Your Big Mouth Shut, CC Rider, Got to Get You ito My Life, There You Go.
BARRY RYAN sings PAUL RYAN The Hunt, The Colour Of My Love, Love Is Love, Kristan Astra Bella, I Will Always Love You + first single Goodbye / I'm so sad.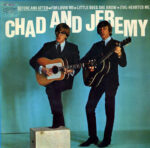 04 MY GENERATION : MALE SINGING DUOS, UK
LOVE & PEACE David and Jonathan: Lovers Of the World Unite.
DAVID GARRICK  The Pye Anthology
SPECIAL : MALE SINGING DUOS, UK
TWICE AS MUCH The Immediate Years.
CHAD & JEREMY I Don't Want toL ose You, Baby, LP, 1966, A-side.
PETER & GORDON choice tracks from Peter and Gordon, LP, 1966 +  Hurt 'N' Lovin', LP, 1965  + In Touch With, LP, 1964].
DAVID & JONATHAN.
BACKGROUND + MEER INFORMATIE
MY REVIEW / MIJN BESPREKING


DISCLAIMER
https://www.radio68.be/disclaimer/