My Generation 60s Radio Show: Bob Brunning Special feat. Peter Green, Jo-Ann Kelly, Fleetwood Mac, Savoy Brown, Five's Company *** Sunday 13 & Tuesday 15 June 2021 *** [Ed's Show, 2021-23]
NEW SHOW: Bob Brunning Special feat. Peter Green, Jo-Ann Kelly, Fleetwood Mac, Savoy Brown, Five's Company, And Many More ***  REPEATED ***  Psych from Nashville [Aardvark, Tres, The Mad Tea Party], The Jellybean Bandits, Nick Simper Special [Deep Purple, Marsha Hunt, Johnny Kidd & Pirates] ***  Sunday 13 June 2021, 12 noon till 04:00 + Tuesday 15 June 2021, 12:00 noon till 24:00 *** Time: CET Brussels ***  Ed's Show, 2021-23 [2019-01] ***
RADIO 68: all the revolutionary sounds and voices that shaped the sixties ***
LIKE & JOIN RADIO 68
Like our Page https://www.facebook.com/radio68Belgium
Join our Group https://www.facebook.com/groups/613281298696645
Showtime CETime Brussels
12.00 Bob Brunning with Savoy Brown, Peter Green, Jo-Ann Kelly And Many More

14.00

Pscyh from Nashville, Jellybean Bandits, Nick Simper

16.00

Bob Brunning with Savoy Brown, Peter Green, Jo-Ann Kelly And Many More

18.00

Pscyh from Nashville, Jellybean Bandits, Nick Simper

20.00

Bob Brunning with Savoy Brown, Peter Green, Jo-Ann Kelly And Many More

22.00 

Pscyh from Nashville, Jellybean Bandits, Nick Simper

24.00

 

[ENDS HERE ON TUESDAY] 



24.00

Bob Brunning with Savoy Brown, Peter Green, Jo-Ann Kelly And Many More

02.00

Pscyh from Nashville, Jellybean Bandits, Nick Simper

04.00 [ENDS HERE ON MONDAY MORNING]  
---
THE PLAYLISTS
NEW SHOWS 12:00, 16:00, 20:00 & 24:00 hrs CET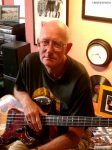 01 MY GENERATION: SPECIAL: BOB BRUNNING / FIVE's COMPANY
LOVE & PEACE  The Fugs: Kill For Peace
FORGOTTEN & OVERLOOKED The Cowsills, The Cousins, The Contours.
SPECIAL  BOB BRUNNING  FIVE's COMPANY feat. Bob Brunning: the Pye singles As and Bs (1966): Sunday For even Days / The Big Kill + Some Girls / Big Deal + Session Man / Dejection + FLEETWOOD MAC feat. Bob Brunning: Long Grey Mare + SAVOY BROWN, feat. Bob Brunning: Taste and Try. LONGLAYTIME  World Of Oz (World Of Oz) +  Ralph McTell (My Side Of Your Window) + The Small Faces (Ogden's Nut Gone Flake) + Canned Heat (Hallelujah!).
FREE SPEECH  James Brown on the assassination of Martin Luther King + Derroll Adams + Freddy Quinn
02 MY GENERATON BLUESIDE: BOB BRUNNING
LOVE & PEACE Nina Simone Mississippi Goddamn.
THE ORIGINATORS  & INSPIRATORS LIghtnin' Hopkins, Barrett Strong, R.L. Burnside.
SPECIAL  BOB BRUNNING with Peter Green (cd 'Rarities') + BOB BRUNNING's DE LUXE BLUES BAND + BRUNNING SUNFLOWER BLUES BAND + TRAMP feat. Bob Brunning, Bob Hall, Jo Ann Kelly, Peter Miles, Adrian Pietryga, Pete Emery.
KEEPERS OF THE BLUES FLAME:  Henry Gray (album They Call Me Little Henry).
FREE SPEECH Mexico Tlatelolco, 50 years after the Massacre
REPEATED SHOWS 14:00, 18:00, 22:00 & 02:00 hrs CET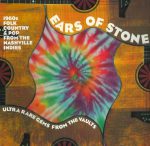 03 MY GENERATION : Pscyh from Nashville, Jellybean Bandits, Nick Simper
RARE & FORGOTTEN: The New Vaudeville Band + The Purple Gang + Paul Jones.
SPECIAL
Ears Of Stone (Nashville Psych) The Network + Aardvark + Tres + Him & Her + The Mad Tea Party + Chris Jordan
The Jellybean Bandits LP The Jellybean Bandits, 1967.
LONG-PLAYTIME Moby Grape (Truly Fine Citizen, 1969) + Ronnie & De Ronnies  + Rare Earth (Get Ready, 1969).
 AND ALSO: LOVE & PEACE Petula Clark: San Francisco + FREE SPEECH Antinuclear movement * Hell No We Won't Go.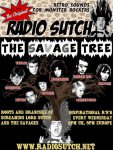 04  MY GENERATION BLUESIDE: 'Savage' NICK SIMPER
Deep Purple member Nick Simper Special
QUICKSTARTER JOHN MAYALL & THE BLUESBREAKERS.
TREENITY: SAM THE SHAM & PHARAOHS.
R&B MIX: BLUES ENGINEERS + ALBERT COLLINS + IKE & TINA TURNER.
"SAVAGE" NICK SIMPER:  with JOHNNY KIDD & THE PIRATES + MARSHA HUNT + DEEP PURPLE [ (Live Top Gear, BBC, 14 Jan. 1969).
ACHTERGRONDINFO *** BACKGROUND INFORMATION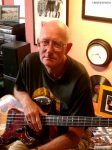 EXCLUSIEF INTERVIEW MET BOB BRUNNING
https://www.eddybonte.be/just-good-music/blues/britblues-scene/bob-brunning/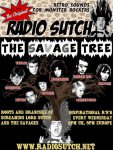 "SAVAGE" NICK SIMPER of Deep Purple fame
Originally broadcast on Radio Sutch in my series 'The Savage Tree'. More shows are here: https://www.mixcloud.com/TheSavageTree/
My show 'The Savage Tree' brings you one hour of  the rhythm and blues by exploring the roots and branches of Screaming Lord Sutch and his Savages.
With roughly fifty line-ups of The Savages to his name, Screaming Lord Sutch was backed by dozens and dozens of artists –  and that's not counting the many guests on his recordings.  Together, they make up the huge and unique Savage Tree. In each show, we take a closer look at the rhythm and blues output by individual Savages and bands counting Savages in their ranks.  Some Savages: Vince Taylor, Alex Dmochovski, Carlo Little, Peter Parks, Matthew Fisher, Nicky Hopkins, Alan Clayson, Jim Leverton, Mick Abrahams, Cyril Davies, Geoff Everett, Richie Blackmore, Noel Redding, Neil Christian, Brian Parkinson, Brian Keith aka Brian O'Shea.
Finally, you can listen to the originators and inspirators, the British, American and European youngsters who revived the genre, and  those who've carried on till the present day.
DISCLAIMER
https://www.radio68.be/disclaimer/