My Generation *** 60s Radio Show *** Underground Sounds of 1969 [Jeff Beck, Audience, Quintessence, Michael Chapman, etc.] + Ann Arbor Blues Fest 1969, pt. 2 [T-Bone Walker, Sam Lay, Muddy Waters] *** Sunday 18 & Tuesday 20 June 2023 *** [Ed's Show, 2023-19]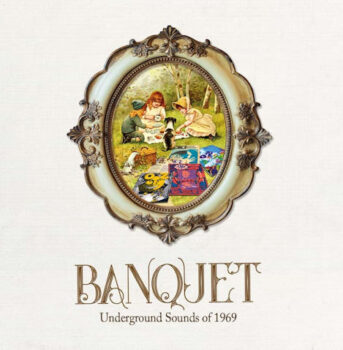 REPEATED *** Ann Arbor Blues Fest 1969, pt. 1, The Sorrows,  John D. Loudermilk, Don Fardon, Jefferson Airplane *** Sunday 18 June 2023  12:00 > 04:00 hrs & Tuesday 20 June 2023  12:00 > 24:00 hrs CET ****** RADIO 68: all the revolutionary sounds and voices that shaped the sixties **
LIKE our Facebook Page https://www.facebook.com/radio68Belgium
JOIN our Facebook Group 
Showtime CETime Brussels
12.00 Underground Sounds of 1969, Ann Arbor Blues Fest 1969, pt. 2 

14.00 The Sorrows, Ann Arbor Blues Fest 1969, John D. Loudermilk

16.00 Underground Sounds of 1969, Ann Arbor Blues Fest 1969, pt. 2 

18.00 The Sorrows, Ann Arbor Blues Fest 1969, John D. Loudermilk

20.00

Underground Sounds of 1969, Ann Arbor Blues Fest 1969, pt. 2 

22.00 The Sorrows, Ann Arbor Blues Fest 1969, John D. Loudermilk

24.00 [ENDS HERE ON TUESDAY]

24.00 Underground Sounds of 1969, Ann Arbor Blues Fest 1969, pt. 2 

02.00 The Sorrows, Ann Arbor Blues Fest 1969, John D. Loudermilk

04.00 [ENDS HERE ON MONDAY MORNING]
THE PLAYLISTS
01 MY GENERATION : (new show: 12:00, 16:00, 20:00, 24:00 and 02:00 hrs CET)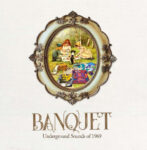 V.A. BANQUET: Underground Sounds of 1969
FORGOTTEN & OVERLOOKED  SUNFOREST  + EYES OF BLUE  + BULLDOG BREED.
SPECIAL: BANQUET: UNDERGROUND SOUNDS OF 1969 (V.A.)
THE JEFF BECK GROUP + AUDIENCE + QUINTESSENCE + MICHAEL CHAPMAN + HIGH TIDE + BLUES with FLEETWOOD MAC, TASTE, FREE & JETHRO TULL.
AND ALSO: LOVE & PEACE  Thunderclap Newman

02  MY GENERATION  (new show: 1300, 1700, 2100, 23:00 and 01:00 hrs CET)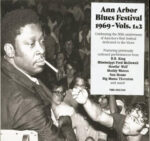 THE ANN ARBOR BLUES FESTIVAL 1969, pt. 2
ORIGINATORS & INSPIRATORS EARL HOOKER with Junior Wells and Muddy Waters (1960-1963.
SPECIAL   THE ANN ARBOR BLUES FESTIVAL 1969, pt. 2: T BONE WALKER + SAM LAY + SHIRLEY GRIFFITH + MUDDY WATERS.
KEEPERS OF THE BLUES FLAME WILSON PICKETT + THE FAMILY OF APOSTOLIC + THE HOLLIES.
AND ALSO: WORD Tanks in Prague, 1968 + LOVE & PEACE  WILSON PICKETT
03 MY GENERATION  (repeated show 14:00, 18:00, 22:00, 02:00 hrs CET)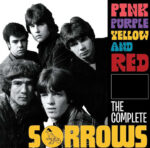 THE SORROWS
FORGOTTEN and OVERLOOKED
JOHN D. LOUDERMILK: Tobacco Road, The Lament Of the Cherokee Nation, Bad News.
SPECIAL: THE SORROWS
Choice tracks 1965-67 from 'Pink, Purple Yellow and Red',  4CD, Cherry Red + + DON FARDON singles.
LONG-PLAYTIME
JEFFERSON AIRPLANE After Bahting at Baxter's, LP, 1967.
AND ALSO LOVE & PEACE  WILSON PICKETT: I Fund A Love, pt. 1 (The Sound Of)  + FREE SPEECH Feminism: Germaine Greer, Gloria Steinem.
04 MY GENERATION (repeated show 15:00, 19:00, 23:00, 03:00 hrs CET)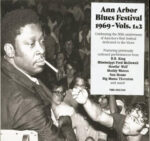 THE ANN ARBOR BLUES FESTIVAL 1969
LOVE & PEACE  SOLOMON BURKE Everybody Needs Somebody To Love (Live).
ORIGINATORS & INSPIRATORS
LIGHTNIN' HOPKINS, MOSE ALLISON.
SPECIAL THE ANN ARBOR BLUES FESTIVAL ,1969: Roosevelt Sykes, Arthur Crudup, Jimmy Dawkins, B.B. King, Mississippi Fred McDowell, Otis Rush.
KEEPERS OF THE BLUES FLAME GEORGIE FAME  + GENO WASHINGTON & THE RAM JAM BAND + HUMBLE PIE 
ACHTERGROND ** BACKGROUND

MIJN BESPREKING / MY REVIEW
V.A. Banquet Undrground Sounds of 1969 https://www.keysandchords.com/album-review-blog/various-artists-underground-sounds-of-1969
The Sorrows http://www.keysandchords.com/album-review-blog/the-sorrows-pink-purple-yellow-and-red,
Paul Brett http://www.keysandchords.com/album-review-blog/paul-brett-stone-survivor
The Merseybeats and The Merseys  https://www.keysandchords.com/album-review-blog/the-merseybeats-the-merseys-i-stand-accused-the-complete-merseybeats-and-merseys-sixties-recordings
THANKS TO
Cherry Red for V.A.: Banquet: Underground Sounds of 1969 https://www.cherryred.co.uk/product/banquet-underground-sounds-of-1969-3cd-box-set/
Cherry Red for  The Sorrows https://www.cherryred.co.uk/artist/sorrows-the/    
Cherry Red for Paul Brett: Stone Survivor  https://www.cherryred.co.uk/artist/paul-brett/

Cherry Red for The Merseys https://www.cherryred.co.uk/product/the-merseybeats-the-merseys-i-stand-accused-the-complete-merseybeats-and-merseys-sixties-recordings/
SHOW ID
Ed's Show, My Generation, 2023, June 18 & 20, 2023-19 = 2021-30
DISCLAIMER
https://www.radio68.be/disclaimer/