My Generation 60s radio show: Paul Butterfield Blues Band & Friends Michael Bloomfield, Elvin Bishop, Al Kooper + Nirvana *** Sunday 06 & Tuesday 08 September 2020 *** [Ed's Show, 2020-36]
NEW SHOW : Paul Butterfield Blues Band & Friends Michael Bloomfield, Elvin Bishop, Al Kooper + Nirvana  *** Repeated: *Hair: the London Cast 1968-70, Zen, Nina Simone, Julien Clerc, Oliver, Brian Auger And Much More + R&B with Long John Baldry, Little Richard covers**  Sunday 06 Sept., 12 noon till 04:00 + Tuesday 08 Sept., 12:00 noon till 24:00 ***  Time: CET Brussels ***  Ed's Show, 2020-36 ***
RADIO 68: all the revolutionary sounds and voices that shaped the sixties ***
Showtime CESTime Brussels
12.00

Paul Butterfield & Friends, Nirvana

14.00

H

air (the London Cast and much more), Long John Baldry, Little Richard covered 
16.00

Paul Butterfield & Friends, Nirvana

18.00 Hair (the London Cast and much more), Long John Baldry, Little Richard covered 
20.00

Paul Butterfield & Friends, Nirvana

22.00  Hair (the London Cast and much more), Long John Baldry, Little Richard covered 
24.00

 

[END OF TUESDAY BROADCAST]



24.00 

Paul Butterfield & Friends, Nirvana

02.00

Hair (the London Cast and much more), Long John Baldry, Little Richard covered 

04.00 [END OF SUNDAY BROADCAST]  
---
THE PLAYLISTS
NEW SHOWS 12:00, 16:00, 20:00 & 24:00 hrs CET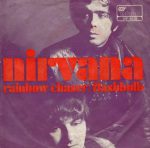 1 MY GENERATION: SPECIAL: NIRVANA
FORGOTTEN & OVERLOOKED: DON CRAINE's NEW DOWNLINERS SECT + HONEYBUS (demo, 1967) + MURRAY HEAD ***
SPECIAL NIRVANA: The 1967 & 1968 singles *** 
LONG-PLAYTIME B.B. KING  + BAKERLOO + BILLY LEE RILEY + TYRANNOSAURUS REX ***
AND ALSO: LOVE & PEACE  The Flower Pot Men: A Walk In The Sky + HOMAGE TO CATALONIA: Llamp Te Frigui: La Marianna  (LLTF) http://llamptefrigui.fr/
+ FREE SPEECH DE GEDACHTEN ZIJN VRIJ: Donovan + Boudewijn De Groot: Welterusten + + Bruce Kent
2 BLUESIDE: PAUL BUTTERFIELD & Friends
THE ORIGINATORS  & INSPIRATORS : CHUCK BERRY + B.B. KING (Lucille, 1968).
SPECIAL  PAUL BUTTERFIELD & Friends : THE PAUL BUTTERFIELD BLUES BAND feat. Elvin Bishop and Michael Bloomfield (First Album, 1965) + THE ELVIN BISHOP GROUP (Cranshaw, 1969) + MICHAEL BLOOMFIELD (Living In The Fast Lane) + AL KOOPER & MICHAEL BLOOMFIELD, feat. Elvis Bishop (The Live Adventures Of, 1969).
KEEPERS OF THE BLUES FLAME Wilson Pickett: (LP 'Midnight Hour, 1965) + Robben Ford (Purple House, 2018) Rich Krueger  (NOWThen, 2018, https://www.richkrueger.com).
AND ALSO: LOVE & PEACE Wilson Pickett We've Got To Have Love +  DE GEDACHTEN ZIJN VRIJ / FREE SPEECH Lefty Pritchett: Vietnam Rotation Blues + Vietnam War Protest in New York + Leuven Vlaams + THANKS TO Tom Brumpton of Polymath PR for Rich Krueger + V2 Records Belgium for Robben Ford + Angel Air Records for Michael Bloomfield
REPEATED SHOWS 14:00, 18:00, 22:00 & 02:00 hrs CET
3 MY GENERATION: 'HAIR'  The London Cast Recordings 
LONDON CAST 1968: the entire album + London Cast Extras 1968-70.
COVERS : ZEN + NINA SIMONE + MERRY CLAYTON + BRIAN AUGER & JULIE DRISCOLL and THE TRINITY  THE COWSILLS  + OLIVER + CURVED AIR, feat. Sonja Kristina + + MARSHA HUNT + unused song 'Hippie' from OST ***
WORD by David Bowie, Sonja Kristina, Ray Dorset aka Mungo Jerry, Elliott Murphy.
HAIR: LONDON 1968 The original London Cast comprised Marsha Hunt, Sonja Kristina (> Curved Air), Vincent Edwards and Paul Nicholas (formerly with Screaming Lord Sutch & The Savages)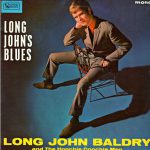 4 BLUESIDE :  SPECIAL: Savage Tree feat. Little Richard & Long John Baldry
LITTLE RICHARD covered by  Jamul, Cactus, Buddy Holly, Mitch  Ryder & Detroit Wheels *** AND ALSO: The Monkees, Long John Baldry, Ray Charles, Lil' Ed & The Blues Imperials, Elvis, The Electric Prunes, Buddy Guy & Jeff Beck, Pee Wee Crayton, J.B. Hutto & The Hawks.
ACHTERGRONDINFORMATIE ** BACKGROUND
PAUL BUTTERFIELD BLUES BAND, 1st ALBUM
(…) So anyway, Butterfileld's Blues Band were formed around harmonica man and lead singer Paul Butterfield, and his guitarist friend Elvin Bishop, persuading some of Howlin' Wolf's rhythm section,including drummer Sam Lay, to join them for some live club gigs. It's said that Paul Rothschild of Elektra records saw them and swiftly signed them on board. These were the first results of a career that lasted until 1971. The bulk of the lead guitar parts on this debut album, however, were played by new recruit Mike Bloomfield, with Billy Davenport substituting for the ailing Sam Lay, but, nonetheless, what they produced back then hinged upon a fairly robust round-up of such classics of the genre" (…).
Lenny Helsing /2013 © Copyright http://psychedelicbaby.blogspot.com/2013
NIRVANA
Nirvana consisted of Irish musician Patrick Campbell-Lyons and Greek multi-instrumentalist Alex Spyropoulos. The pair met in London's La Giaconda coffee bar in 1965 (a young David Bowie also frequented the place). They hit it off big time and became almost inseparable over the next few years—spending their time together continuously writing songs, performing, and digging the groovy scene of the capital's swinging sixties nightlife. Campbell-Lyons and Spyropoulos became Nirvana. They were the core around which other sessions musicians did orbit. They signed to Chris Blackwell's Island Records who released the band's science-fiction concept album The Story of Simon Simopath in 1967. The band at this point was supplemented by Ray Singer (guitar), Michael Coe (French horn and viola), Brian Henderson (bass), Peter Kester, David Preston, and Patrick Shanahan (drums), and Sylvia A. Schuster (cello).
A music press review at the time gave this album four stars and described the LP as "delightful,"tuneful," "competent," and "good listening." While another review asked the prescient question "Nirvana is a rather nice name don't you think?"
Source, All Rights Reserved https://dangerousminds.net/comments/meet_the_original_nirvana_a_pioneering_sixties_psychedelic_rock_duo
THE SAVAGE TREE


My show 'The Savage Tree' brings you one hour of  rhythm and blues by exploring the roots and branches of Screaming Lord Sutch and his Savages.
With roughly fifty line-ups of The Savages to his name, Screaming Lord Sutch was backed by dozens and dozens of artists –  and that's not counting the many guests on his recordings.  Together, they make up the huge and unique Savage Tree. In each show, we take a closer look at the rhythm and blues output by individual Savages and bands counting Savages in their ranks.  Some Savages: Vince Taylor, Alex Dmochovski, Carlo Little, Peter Parks, Matthew Fisher, Nicky Hopkins, Alan Clayson, Jim Leverton, Mick Abrahams, Cyril Davies, Geoff Everett, Richie Blackmore, Noel Redding, Neil Christian, Brian Parkinson, Brian Keith aka Brian O'Shea.
Finally, you can listen to the originators and inspirators; the British, American and European youngsters who revived the genre, and  those who've carried on till the present day.
The Savage Tree was originally broadcast on the revived Radio Sutch from November 2014 till July 2018, when the station closed down.
DISCLAIMER
https://www.radio68.be/disclaimer/