My Generation 60s Radio Show: The Who, The Lovin' Spoonful, Mod Music [with The Animals, The Pretty Things, The Easybeats, Plastic Penny], King Curtis, Muddy Waters, The Rotary Connection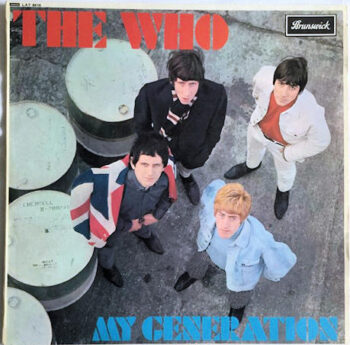 NEW SHOW: More Mod Music, The Who, The Lovin' Spoonful, King Curtis, Muddy Waters, The Rotary Connection *** REPEATED: Mod Music [new compilation with David Bowie, Graham Bond, Zoot Money, Chris Farlowe], The Blossom Toes [new release], Arbee Stidham, The Box Tops, Dave Berry, The 13th Floor Elevators ***  Sunday 06 Feb. + Tuesday 08 Feb., 2022 12:00 noon till 24:00 *** Time: CET Brussels ***  Ed's Show, 2022-06 (deels 2018-07)***
RADIO 68: all the revolutionary sounds and voices that shaped the sixties ***
LIKE & JOIN RADIO 68
Like our Page https://www.facebook.com/radio68Belgium
Join our Group https://www.facebook.com/groups/613281298696645
Showtime CETime Brussels
12.00 More Mod, Muddy Waters, The Who

14.00

Mod Music, Box Tops, Dave Berry, 13th Floor Elevators

16.00

More Mod, Muddy Waters, The Who

18.00

Mod Music, Box Tops, Dave Berry, 13th Floor Elevators

20.00

More Mod, Muddy Waters, The Who

22.00

Mod Music, Box Tops, Dave Berry, 13th Floor Elevators

24.00

 

[ENDS HERE ON TUESDAY] 



24.00

More Mod, Muddy Waters, The Who

02.00

Mod Music, Box Tops, Dave Berry, 13th Floor Elevators

04.00 [ENDS HERE ON MONDAY MORNING]  
---
THE PLAYLISTS
NEW SHOWS 12:00, 16:00, 20:00 & 24:00 hrs CET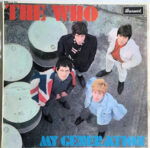 01 MY GENERATION: I LOVE TO SEE YOU STRUT pt2
LOVE & PEACE THE BLOSSOM TOES: Peace-loving Man [LP If Only For A Moment, 1969].
RARE & FORGOTTEN
THE RIOT SQUAD + THE DRAG SET + THE UPROOTED + RAY HOFF & THE OFFBEAT
SPECIAL  V.A. I LOVE TO SEE YOU STRUT (Cherry Red Records)
PLASTIC PENNY + THE EASYBEATS + JULIE DRISCOLL, BRIAN AUGER & The Trinity + THE SPENCER DAVIS GROUP + THE PRETTY THINGS + THE ANIMALS + SMALL FACES + THE WHO.
LONG-PLAYTIME THE WHO My Generation + THE LOVIN' SPOONFUL Do You Believe in Magic.
THANKS TO CHERRY RED
02 MY GENERATON: MUDDY WATERS, THE ROTARY  CONNECTION
SPECIAL MUDDY WATETRS:  ELECTRIC MUD, 1968: I Just Wanna Make  Love, Hoochie Coochie Man, Herbert Harper's Free Press News (Electric Mud, 1968)  backed by The Rotary Connection (later feat. Minnie Ripperton) + THE ROTARY CONNECTION
AND ALSO: JAMES COTTON + THE METERS + KING CURTIS Trouble In Mind, 1962. 

REPEATED SHOWS 14:00, 18:00, 22:00 & 02:00 hrs CET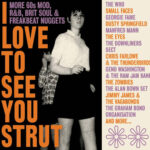 03 MY GENERATION :  I LOVE TO SEE YOU STRUT
LOVE & PEACE  THE BLOSSM TOES: Peace-loving Man [LP If Only For A Moment, 1969].
RARE & FORGOTTEN DAVID JOHN & THE MOOD + THE TAKERS aka Undertakers + TAMMY SAINT JOHN + THE SCOTS OF ST. JAMES.
SPECIAL  I LOVE TO SEE YOU STRUT
DUSTY SPRINGFIELD + CHRIS FARLOWE & THE THUNDERBIRDS + THE GRAHAM BOND ORGANISATION + ZOOT MONEY's BIG ROLL BAND + THE CREATION + TONY COLTON + TIMEBOX.
LONG-PLAYTIME THE BLOSSOM TOES If Only For A Moment, originally 1969, 2022 re-mastered reissue on Cherry Red.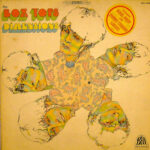 04 MY GENERATION :  THE BOX TOPS
LOVE & PEACE  B.B. King Sweet Little Angel (Live At The Regal].
ORIGINATORS & INSPIRATORS ARBEE STIDHAM Tired Of Wandering, Prestige Bluesville, 1961.
SPECIAL THE BOX TOPS Non Stop, 1968 & Dimensions, 1969.
KEEPERS OF THE BLUES FLAME
13th FLOOR ELEVATORS.
DAVE BERRY: ONE DOZEN BERRYS, 1966.
BACKGROUND + MEER INFORMATIE

ELECTRIC MUDDY
"(…° Marshall Chess, son of the president of the label who worked at the company had the idea to try something different by putting Muddy's music into a psychedelic setting to appeal to a younger audience. After discussing the project with Muddy, he went for it. He wasn't forced into it as some have been led to believe. Marshall Chess assembled in his words "the hottest, most avant garde rock guys in Chicago" for the album sessions consisting of Pete Cosey (lead guitar, later with Miles Davis) Phil Upchurch and Roland Faulkner (rhythm guitar), Louis Satterfield (bass) Gene Barge (tenor sax), Charles Stepney (organs) and Morris Jennings (drums). Since Muddy wasn't as accustomed to this style, he only contributed vocals, but he still played an essential part in this recording. Electric Mud (1968) was mostly recorded in live takes with few overdubs and that off-the-cuff live feel that's captured on it makes it stronger (…) .  Quoted from / All Rights Reserved: http://www.furious.com/perfect/muddywaterselectricmud.html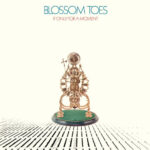 THANKS TO
CHERRY RED for V.A. I LOVE TO SEE YOU STRUT https://www.cherryred.co.uk/product/i-love-to-see-you-strut-more-60s-mod-rnb-brit-soul-and-freakbeat-nuggets-3cd/
And BLOSSOM TOES If  Only For A Moment https://www.cherryred.co.uk/product/blossom-toes-if-only-for-a-moment-3cd/
MY REVIEW / MIJN BESPREKING
THE BLOSSOM TOES If Only For A Moment
http://www.keysandchords.com/album-review-blog/blossom-toes-if-only-for-a-moment
DISCLAIMER
https://www.radio68.be/disclaimer/