My Generation: Early Byrds [Beefeaters, International Submarine Band], The Byrds, Duane Allman, Tim Hardin, TYA, The Moody Blues *** Sunday 14 & Tuesday 16 June 2020 [Ed's show, 2020-24]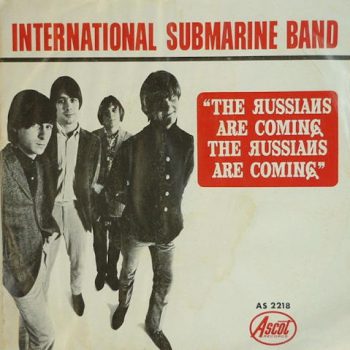 NEW SHOW: Early Byrds [Beefeaters, International Submarine Band], The Byrds, Duane Allman, Tim Hardin, TYA, The Moody Blues *** Repeated: The Buckinghams, The Shoes, Eire Apparent, Three Dog Night, Taste of Blues, Q65, ? & The Mysterians ***  Sunday  14 June, 12 noon till 04:00 + Tuesday 16 June 2020, 12:00 noon till 24:00 ***  Time: CEST Brussels ***  Ed's Show, 2020-24 *** RADIO 68: all the revolutionary sounds and all the voices that shaped the sixties ***
Showtime CESTime Brussels
12.00 

Early Byrds, Duane Allman, Tim Hardin, TYA, The Moody Blues

14.00

  The Buckinghams, Taste Of Blues, Q65, The Shoes

16.00  

Early Byrds, Duane Allman, Tim Hardin, TYA, The Moody Blues

18.00

   The Buckinghams, Taste Of Blues, Q65, The Shoes

20.00  

Early Byrds, Duane Allman, Tim Hardin, TYA, The Moody Blues

22.00  

The Buckinghams, Taste Of Blues, Q65, The Shoes

24.00

 

[END OF TUESDAY SHOW]



24.00 

Early Byrds, Duane Allman, Tim Hardin, TYA, The Moody Blues

02.00

  The Buckinghams, Taste Of Blues, Q65, The Shoes

04.00 [END OF SUNDAY SHOW] 
---
THE PLAYLISTS
NEW SHOWS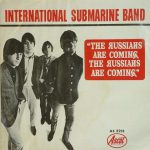 1 MY GENERATION: Early Byrds 
RARE & FORGOTTEN  Tee Set + Les Baroques + Roek Williams & The Fighting Cats.
SPECIAL  Early Byrds
The Beefeaters (feat. McGuinn, Crosby and Gene Clark) + The Byrds Preflite Sessions + The International Submarine Band feat. Graham Parsons + The Byrds.
LONG-PLAYTIME Ten Years After (Stonedhenged, 1969 +  Ssssh, 1969) + The Deviants ( Poooof 1967 & Disposable 1968).
AND ALSO
LOVE & PEACE Franki Valli & The Four Seasons Where Have All The Flowers Gone  * Free Speech: Elliott Murphy What the Fuck.
THANKS TO  Elliott Murphy What the Fuck IS Going On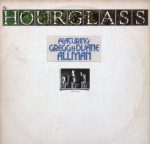 2 BLUESIDE: DUANE ALLMAN
ORIGINATORS & INSPIRATORS  Aaron Neville + Ernie K-Doe + James Brown.
SPECIAL:  DUANE ALLMAN Duane Allman with Greg Allman, feat.  The Hourglass and The Allman Joys & Duane Allman and Boz Scaggs.
KEEPERS OF THE BLUES FLAME  Tim Hardin + The Moody Blues + The Undertakers.
AND ALSO
LOVE & PEACE  Lemon Nash Those Draftin' Blues ** FREE SPEECH Huey P. Newton,  The Watts Riots
REPEATED SHOWS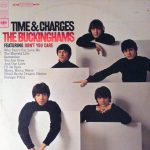 3 MY GENERATION: THE BUCKINGHAMS
RARE & FORGOTTEN Eire Apparent + The American Breed.
SPECIAL The Buckinghams choice tracks from 1967 LP 'Time & Changes' &  1966 LP 'Kind Of A Drag' & hit singles.
LONG-PLAYTIME The Charlatans – The Charlatans + The Shoes (NL) – Wie de Shoes past, 1967 + Three Dog Night – Suitable For Framing , 1969.
AND ALSO LOVE & PEACE The Beatles Why Don't We Do It In the Road + POETRY / DE GEDACHTEN ZIJN VRIJ  Adrian  Mitchell  Ode to the Assassination of  President Johnson + De Elegasten Kogels en kanonnen.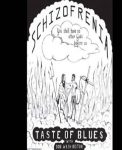 4 BLUESIDE: TASTE OF BLUES
ORIGINATORS & INSPIRATORS  Lowell Fulson, Lonnie Mack.
SPECIAL:  TASTE OF BLUES Taste of Blues, LP, Sweden, 1969.
KEEPERS OF THE BLUES FLAME Q 65 + ? and the Mysterians + The Lords.
AND ALSO: LOVE & PEACE & REVOLUTION Pat Boyack  FREE SPEECH Malcolm X. + Hans Teeuwen
ACHTERGRONDINFORMATIE ** BACKGROUND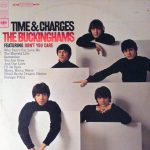 The Buckinghams: Time & Changes LP 1967
"Producer James William Guercio took on such a major role in the Buckinghams' second album that he amounted to a more influential force, perhaps, than anyone in the band. He arranged, conducted, and wrote or co-wrote six of the ten selections. Most noticeably, there were orchestral arrangements, complete with tympanis and blaring horns, that wouldn't have been out of place in film scores, large jazz bands, or even (at their most dissonant) early Frank Zappa records. Obviously he and/or the band were trying to be more experimental than they could on their hit singles, and the inclusion of the hit pop singles "Don't You Care" and "Mercy, Mercy, Mercy" made the LP all the more a strange affair. Not nearly as rock-oriented as their debut album, it was a quirky failure, as the Buckinghams were ultimately much more suited towards making AM singles than delving into somewhat strange orchestrated horn rock (although Guercio's songs were usually fairly hummable love songs when the arrangements were stripped away). In fact, the strongest cut other than the hit singles, "Remember," could have been a hit without the oddball horn charts".  Source / All Rights Reserved: Richard Unterberger
https://www.allmusic.com/album/time-changes-portraits-mw0000245875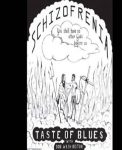 Taste Of Blues
"Formed around Claes Ericsson, who would later perform in the 70's band LOTUS, Taste of Blues challenges their listeners with a saucy concoction of the late 60s psych sound as well as something entirely original and free. It might just be a stretch to call this one Krautrock, but when one jumps in at the deep end here, the overt improvisations beyond the relative blues banner up front, is downright uncanny. Loads of CAN reminding moments, and this is well before CAN even developed their legendary monotonous rhythm based structure. Schizophrenia opens with the title track, which is a feast of krautocking hypnotising rhythms and then flips over to a more bluesy style on the 2nd side whilst still retaining a sonic playfulness. (…)  Source / All Rights Reserved David Guldbamsen.
https://www.progarchives.com/artist.asp?id=7720
THANKS TO
Thanks to Johnny Burgin and Delmark Records for Johnny Burgin.
DISCLAIMER
https://www.radio68.be/disclaimer/