My Generation's Alive & Kicking *** The Pretty Things feat. Frank Holland and Van Morrison (Live At the 02, 2018), England feat. Frank Holland [Garden Shed, 1977], Yes [Acoustic 2004 / Live At Glastonbury 2003], The Ian Gillan Band with Ray Fenwick and John Gustafson (1977, re-release], The Big Three and Quartermass feat. John Gustafson *** Sunday 27 & Tuesday 29 March 2022 *** [Ed's Show, 2022-02]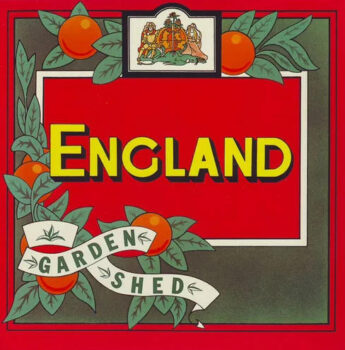 NEW SHOW: The Pretty Things with Frank Holland and feat. Van Morrison (Live At the 02, 2018), England feat. Frank Holland [Garden Shed, 1977], Yes [Acoustic 2004 / Live At Glastonbury 2003], The Ian Gillan Band (1977, NEW re-release], The Big Three and Quartermass feat. John Gustafson ***  REPEATED SHOW: The Searchers [1979], Small Faces [Playmates, 1977], Maggie Bell [1993] & Stone The Crows feat. Maggie Bell [1970]; John Hackett & Steve Hackett [1970, 1975, 2021], Consortium [1967, 2020], The Pretty Things [2018, 2020]   *** Sunday 27 March, 12 noon till 04:00 + Tuesday 29 March 2022,  12:00 noon till 24:00 *** Time: CET Brussels ***  Ed's Show,  no. 3 / 2022-02  ***
RADIO 68: all the revolutionary sounds and voices that shaped the sixties ***
LIKE & JOIN RADIO 68
Like our Page https://www.facebook.com/radio68Belgium
Join our Group https://www.facebook.com/groups/613281298696645
Showtime CETime Brussels, Paris, Berlin
12.00 Pretty Things, England, Yes, Ian Gillan
14.00 Searchers, Small Faces, Pretty Things
16.00 Pretty Things, England, Yes, Ian Gillan
18.00 Searchers, Small Faces, Pretty Things
20.00 Pretty Things, England, Yes, Ian Gillan
22.00 Searchers, Small Faces, Pretty Things
[TUESDAY SHOW ENDS  AT 24.00]
24.00 Pretty Things, England, Yes, Ian Gillan
02.00 Searchers, Small Faces, Pretty Things
04.00 [SUNDAY SHOWS ENDS AT 04.00]
THE MUSIC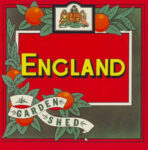 NEW SHOW : ENGLAND, THE PRETTY THINGS, YES
HOUR 1
ENGLAND , feat. Frank Holland: Garden Shed, LP, 1977.
FRANK HOLLAND: Breathe (solo project 2021).
THE PRETTY THINGS, feat. Frank Holland, guest Van Morrison: The Final Bow. Live At the 02, 2018.
YES:  Acoustic DVD, 2004 + 'Live At Glastonbury Festival 2003'.
IAN GILLAN BAND, feat. Ray Fenwick & John Gustafson: The Rockfield Mixes Plus.
HOUR 2
ENGLAND, feat. Frank Holland: Garden Shed, LP, 1977.
THE PRETTY THINGS feat. Frank Holland: Live At the 02, 2018.
YES; 'Live At Glastonbury Festival 2003', 2CD.
IAN GILLAN BAND, feat. Ray Fenwick & John Gustafson: The Rockfield Mixes Plus.
THE BIG THREE: Cavern Stomp.
QUARTERMASS, feat. John Gustafson: Quartermass, 1970 .
AND ALSO: Free Speech/ Theodore Roszak on Counter Culture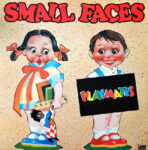 REPEATED SHOW : SMALL FACES, SEARCHERS, PRETTIES
HOUR 1
SMALL FACES: Playmates, 1977, Atlantic.
STONE THE CROWS, feat. Maggie Bell: Ode to John Law, 1970.
MAGGIE BELL:  The River Sessions, Recorded live at The Pavillion, Glasgow, November 1st, 1993.
THE SEARCHERS, feat. Mike Pender, John McNally, Frank Allen: The Searchers, Sire, 1979 [Side A].
CONSORTIUM aka West Coast Consortium: All the Love In the World, 1968, Colour Sergeant Lilywhite  1968
CONSORTIUM: It's Not Easy / Evolution: limited vinyl re-release, single, 2020, The Great Unsung.
HOUR 2
HACKETT SPECIAL: John Hackett, Steve Hackett, Quiet World feat. John and Steve Hackett:
Quiet World: The Road, LP, Dawn, 1970;
Steve Hackett: Voyage of the Acolyte; LP, 1975;
John Hackett: The Piper Plays His Tune, Hacktrax, 2021.
THE PRETTY THINGS: The Final Bow: Live At The 02, London, December 2018,  Box Set, 2019.
THE PRETTY THINGS: Bare As Bone, Bright As Blood, cd, 2020.
AND ALSO
LOVE AND PEACE: JOHN FIDDLER Warriors Of Love.
FREE SPEECH: Berkeley in the Sixties.
ACHTERGROND / MORE INFO
FRANK HOLLAND
Frank Holland has released an EPIC video called "BREATHE". An Observation on The Crisis of The Earth. I invite you to take a look. (…) Frank: 'My music is more Pink Floyd. Inspirational. The whole song is about Climate Crisis and the future of our fragile world. It is keyboard and guitar based with Epic qualities'.
YouTube Link  https://youtu.be/il5ttq7WJ20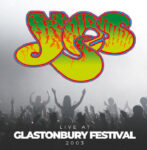 THANKS TO
FRANK HOLLAND for 'Breathe' and the chat
SINGSONG for The Ian Gillan Band https://singsongmusic.com/new-audio-release-ian-gillan-band-the-rockfield-mixes-plus-singsong149/
The Store For Music (SFM) for Yes  https://www.thestoreformusic.com/#!/YES-Live-At-Glastonbury-Festival-2003-2CD/p/147378861
TENACITY PR www.tenacitypr.co.uk for Maggie Bell on River Records https://riverrecords.com/  +  JOHN HACKETT 'The Piper Plays His Tune'  www.hacktrax.co.uk + CONSORTIUM single, see  https://www.metalexpressradio.com/2020/03/06/consortium-its-not-easy/

OVER DIT PROGRAMMA * ABOUT THIS SHOW MY GENERATION 's ALIVE & KICKING
NEDERLANDS
IN "MY GENERATION 's ALIVE & KICKING", DRAAIEN  WE MUZIEK VAN HET EINDE VAN DE JAREN ZEVENTIG TOT VANDAAG, GEBRACHT  DOOR ARTIESTEN DIE VOOR HET VOETLICHT TRADEN IN DE JAREN ZESTIG of HET BEGIN VAN DE  JAREN ZEVENTIG. DAARNAAST BESTEDEN WE AANDACHT AAN JONGERE GENERATIES DIE AANTONEN DAT "MY GENERATION" SPRINGLEVEND IS!
ENGLISH
IN  'MY GENERATION 's ALIVE AND KICKING' WE PLAY  MUSIC FROM THE LATE SEVENTIES TILL THE PRESENT DAY –  BY ARTISTS WHO STARTED OUT IN THE SIXTIES AND THE EARLY SEVENTIES. WE ALSO FEATURE YOUNGER GENERATIONS WHOSE MUSIC SHOWS THAT 'MY GENERATION'  is still ALIVE AND KICKING.
DISCLAIMER
https://www.radio68.be/disclaimer/