My Generation 60s radio: Elephant's Memory, Beatles, Harmony Grass, The Frost, Bo Diddley and Followers (Stones, Doors, Buddy Holly, Zombies) *** Sunday 05 & Tuesday 07 July 2020 [Ed's Show, 2020-27]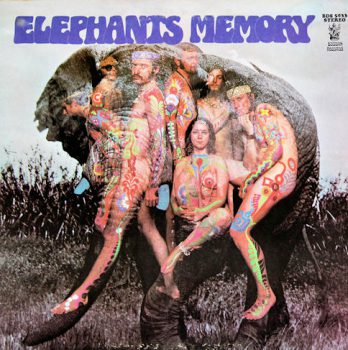 NEW SHOW: Elephant's Memory, Beatles, Harmony Grass, The Frost, Bo Diddley and Followers (Stones, Doors, Buddy Holly, Zombies), Barbara Lynn, Bobby Lewis *** Repeated: The Yardbirds 50, Nederbeat rarities, Chris Farlowe & The Thunderbirds, Christine Perfect feat. Top Topham, Jimmy Reed ***  Sunday 05 July, 12 noon till 04:00 + Tuesday 07 July 2020, 12:00 noon till 24:00 ***  Time: CEST Brussels ***  Ed's Show, 2020-27 *** RADIO 68: all the revolutionary sounds and all the voices that shaped the sixties ***
Showtime CESTime Brussels
12.00 

Elephant's Memory,  Beatles, Bo Diddley (Stones, Zombies, Doors)

14.00

 The Yardbirds 50, Chris Farlowe & The Thunderbirds, Christine Perfect

16.00 

Elephant's Memory,  Beatles, Bo Diddley (Stones, Zombies, Doors)

18.00

  The Yardbirds 50, Chris Farlowe & The Thunderbirds, Christine Perfect

20.00

Elephant's Memory,  Beatles, Bo Diddley (Stones, Zombies, Doors)

22.00  

The Yardbirds 50, Chris Farlowe & The Thunderbirds, Christine Perfect

24.00

 

[END OF TUESDAY SHOW]



24.00 

Elephant's Memory,  Beatles, Bo Diddley (Stones, Zombies, Doors)

02.00

  The Yardbirds 50, Chris Farlowe & The Thunderbirds, Christine Perfect

04.00 [END OF SUNDAY SHOW] 
---
THE PLAYLISTS
NEW SHOWS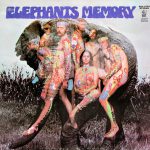 1 MY GENERATION: ELEPHANT's MEMORY
RARE & FORGOTTEN  The Beatles b-sides.
SPECIAL  Elephant's Memory : Singles & choice tracks LP 'Elephant's Memory', 1969 & OST 'Midnight Cowboy', 1969 + Tony & Siegrid Visconti (songwriters for Elephant's Memory).
LONG-PLAYTIME Harmony Grass: This Is Us, LP, 1969 + The Frost, feat. Dick Wagner:  LP 'Frost Music', 1969.
AND ALSO
LOVE & PEACE Elephant's Memory Band Of Love + WORD: Barbara Dane: Hammer Song + Inti Illimani: El pueblo unido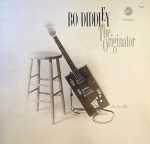 2 BLUESIDE: BO DIDDLEY & FOLLOWERS 
ORIGINATORS & INSPIRATORS Bobby Lewis + Barbara Lynn.
SPECIAL BO DIDDLEY  Bo Diddley: The Originator, LP, 1966 + Hey, Good Lookin', LP, 1965 + The Zombies + The Rolling Stones + The Doors + Buddy Holly.
KEEPERS OF THE BLUES FLAME  Dr. John + The Animals + Dave Berry.
AND ALSO
LOVE & PEACE Georgie Fame I'm in the Mood for Love + WORD Dan Kennedy Declaration Of Peace, On Religion.<
REPEATED SHOWS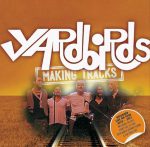 3 MY GENERATION: THE YARDBIRDS Making Tracks
RARE & FORGOTTEN  Nederbeat with Full House + Ronnie en de Ronnies + Daddy's Act,  feat. David-Alexander Winter + ZZ & De Maskers.
SPECIAL   The Yardbirds: Making Tracks, with an intro by Jim McCarty. <
Review – Bespreking http://www.keysandchords.com/album-review-blog/the-yardbirds-making-tracks
LONG-PLAYTIME Renaissance, feat. Jim McCarty (Renaissance, 1969) + Scott Walker (Scott, 1967).
AND ALSO LOVE & PEACE Fred Neil: The Dolphins + Small Faces.
THANKS TO Jim McCarty for the interview &Peter Muir of Sing Song for the new digital release of The Yardbirds 'Making Tracks', out now on 'Sing Song'  singsongmusic.com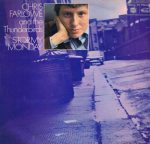 4 BLUESIDE: CHRIS FARLOWE & The Thunderbirds + CHRSTINE PERFECT
ORIGINATORS & INSPIRATORS Jimmy Reed (Down In Virginia; LP, 1969).
SPECIAL: Chris Farlowe & The Thunderbirds feat. Albert Lee: Stormy Monday, LP, 1966, choice tracks + Christine Perfect   feat. Top Topham: unreleased tracks & BBC sessions recorded in 1969 (< Complete Blue Horizon Sessions).
KEEPERS OF THE BLUES FLAME Zoot Money's Big Roll Band + Sky Saxon Blues Band.
AND ALSO LOVE & PEACE Ten Years After I'd Love to Change the World + The Scorpions UK) + Pete Seeger.
ACHTERGRONDINFORMATIE ** BACKGROUND
THE YARDBIRDS MAKING TRACKS
Mijn bespreking / My Review http://www.keysandchords.com/album-review-blog/the-yardbirds-making-tracks
THANKS TO
Airplay DIrect for Dr. John + Jim McCarty for the interview + Peter Muir of Sing Song for the new digital release of The Yardbirds 'Making Tracks', out now on 'Sing Song'  singsongmusic.com
DISCLAIMER
https://www.radio68.be/disclaimer/