My Generation sixties radio: The Attack family tree feat. The Nice, Davy O'List, John DuCann & Richard Hershey aka Richard Shirman *** Sunday 26 & Tuesday 28 July 2020 ***[Ed's Show, 2020-30]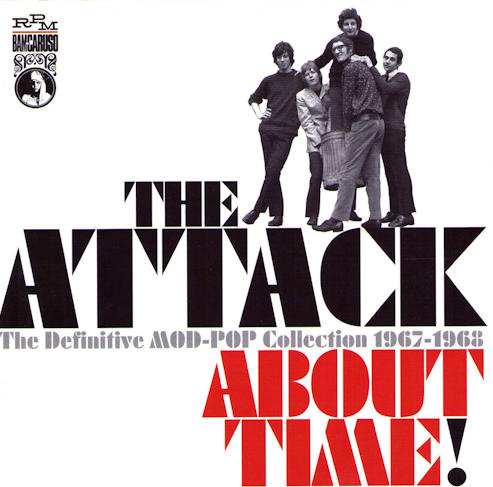 NEW SHOW: The Attack family tree feat. The Nice, Davy O'List, John DuCann (Five Day Straw People, Andromeda, Atomic Rooster) & Richard Hershey aka Richard Shirman & Bill Wyman's Rhythm Kings, Rory Gallagher, Marmalade  *** Repeated: The Rolling Stones On Air, Chicken Shack  ***  Sunday  26 July, 12 noon till 04:00 + Tuesday 28 July 2020, 12:00 noon till 24:00 ***  Time: CEST Brussels ***  Ed's Show, 2020-30 ***
RADIO 68: all the revolutionary sounds and voices that shaped the sixties ***
Showtime CESTime Brussels
12.00 

The Attack family tree (The Nice, Andromeda, Hershey & 12 Bars)

14.00 

Rolling

Stones On Air, Chicken Shack

16.00 

The Attack family tree (The Nice, Andromeda, Hershey & 12 Bars)

18.00 

Rolling Stones On Air, Chicken Shack 

20.00 

T

he Attack family tree (The Nice, Andromeda, Hershey & 12 Bars)

22.00 

Rolling Stones On Air, Chicken Shack

24.00

 

[END OF TUESDAY BROADcAsT]



24.00 

The Attack family tree (The Nice, Andromeda, Hershey & 12 Bars)

02.00

Rolling Stones On Air, Chicken Shack

04.00 [END OF SUNDAY BROADCAST]  
---
THE PLAYLISTS
NEW SHOWS 12:00, 16:00, 20:00 & 24:00 hrs CEST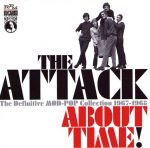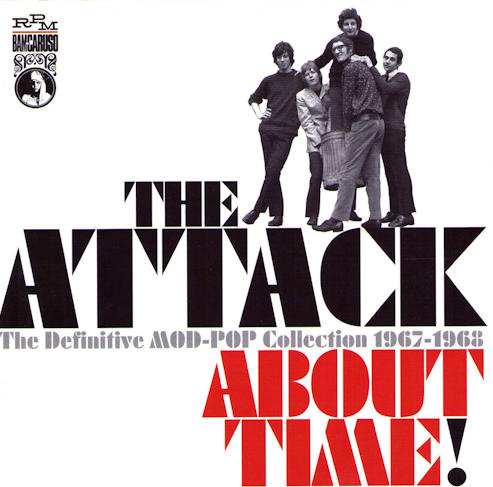 1 MY GENERATION: SPECIAL: THE ATTACK family tree
RARE & FORGOTTEN:  THE FLOCK (1st LP) , DONOVAN (Poor Cow, OST), ENDATTEME (V.A. DE MUZE 50 JAAR  Starman Records )
SPECIAL:  RICHARD 'HERSHEY' SHIRMAN: THE ATTACK + THE STANDELLS + THE NICE + DAVY O'LIST  + JOHN DUCANN with ATOMIC ROOSTER, THE FIVE DAY WEEK STRAW,  ANDROMEDA.
LONG-PLAYTIME: RALPH McTELL (LP 1969  Spiral Staircase) +  THE BEAU BRUMMELS (Introducing, 1965, LP) , CROW (LP CROW MUSIC) + Jeff Beck Group (first album).
2 BLUESIDE: SPECIAL RICHARD 'HERSHEY' SHIRMAN: HERSHEY AND THE 12 BARS 
THE ORGINATORS  & INSPIRATORS:  JERRY 'Boogie' McCAIN, DOC POMUS<.
SPECIAL RICHARD 'HERSHEY' SHIRMAN: HERSHEY AND THE 12 BARS  CD Welcome to Hershey, 1989 + BILL WYMAN's RHYTHM KINGS with Nick Payne and Frank Mead  + RORY GALLAGHER feat. Rob De'ath + MARMALADE feat. Alan Whitehead **
KEEPERS OF THE BLUES FLAME: ZOOT MONEY (The Book Of Life, 2016).
REPEATED SHOWS 14:00, 18:00, 22:00 & 02:00 hrs CEST
3 MY GENERATION: THE ROLLING STONES' BBC RECORDINGS 'ON AIR'
SPECIAL: The Rolling Stones On Air:  live renditions of 8 songs they never officially recorded.
RARE & FORGOTTEN: BILLY JOE ROYAL + THE ANIMALS + CRISPIAN ST. PETERS
LONGPLAYTIME:  FAIRPORT CONVENTION + BERT JANSCH + BOUDEWIJN DE GROOT: Cinderalla (Picknick, 1968).
AND ALSO THE BEATLES + WORD:BERNARD MARIS, économiste, mort lors de l'attentat contre Charlie Hebdo, le  7 janvier 2015 + DON NIX: In God We Trust + How to Spot A Communist  US Army Propaganda + Muhammed Ali  on Draft.
4 BLUESIDE: CHICKEN SHACK, THE DERAM YEARS
SPECIAL CHICKEN SHACK (THE DERAM YEARS)
THE ORIGINATORS  & INSPIRATORS : CHAMPION JACK DUPREE:  Lawdy Lawdy (Scooby Dooby Doo) + FREDDIE KING: Have You Ever Loved A Woman ***
KEEPERS OF THE BLUES FLAME: JOHN OATES: Arkansas, Dig Black Deep (cd Arkansas, Thirty Tigers, 2018, thanks to V2 Records Belgium and Thirty Tigers records)
AND ALSO: WORD:  MICHELE GAZICH: Guerra Civile + MATT JONES: Hell No, I Ain't Gonna Go
ACHTERGRONDINFORMATIE ** BACKGROUND
BACKGROUND *** ACHTERGROND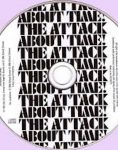 THE ATTACK
https://www.eddybonte.be/just-good-music/pop/the-attack/
THE ATTACK  &  HERSHEY family tree
The Attack were a mod / /psychedelic  group formed in 1966 around singer Richard Shirman aka Hershey (born 26 April 1949, London). The first line-up featured drummer Alan Whitehead (later in Marmalade), guitarist David O'List (later of The Nice) and John Du Cann (later of Andromeda, Five Day Straw People and Atomic Rooster). They recorded 'Try It'  before The Standells and Ohio Epress. The Attack also released a version of  'Hi Hi Silver Lining' before Jeff Beck, but it was Jeff Beck  who scored a hit.
Richard Shirman declined the offer to be the singer of  Andromeda, but Attack guitarist John Du Cann did join. DuCann was also in a band called Five Day Week Straw People whose only reason of existence was the offer to make a psychedelic album for budget label Saga.
In the early 80s Later, Richard 'Hershey' Shirman  put together a blues band called HERSHEY AND THE 12 BARS. Their first album carries the tongue-in-cheek title "Greatest Hits Vol. 2. " (2000).  ABACABE Records later put out "Welcome to Hershey", featuring live tracks from 1989 and studio tracks from 1986. Both albums feature a horn section with saxophonists Frank Mead and Nick Payne, friends of Hershey's who have become quite famous and  have played with a number of big acts like Bill Wyman  and his Rhythm Kings. You will find more famous names in the line-ups, e.g. keyboardist Dave Lennox.
RADIO 68 PLAYS
*** My Generation: the first two singles by The Attack + songs from  bands that Attack members joined afterwards:  John Du Cann >  Atomic Rooster, Andromeda,  Five Day Week Straw People  + Davy O'List > The Nice and solo, here "Second Thoughts" cd, 2015;
*** Blueside: tracks from  'Welcome to Hershey' (Abacabe Records) by Hershey and the 12 Bars + BILL WYMAN's RHYTHM KINGS  feat.  saxophonists Nick Payne and Frank Mead  who used to play with The Hershey Horns ; Payne arranged The Hershey Horns on 'Welcome To Hershey') + RORY GALLAGHER feat. Rob De'ath  (drums on 'Welcome to Hershey') +  MARMALADE feat. Alan Whitehead (drummer for The Attack)
THANKS TO
Fran Leslie & ABACABE Records for Hershy & The 12 Bars
DISCLAIMER
https://www.radio68.be/disclaimer/