My Generation: The Family Tree feat. The Brogues and Quicksilver Messenger Service, Humble Pie, Johnny Burgin & Japanese Friends ** Sunday 31 May & Tuesday 02 June 2020 [Ed's Show, 2020-22]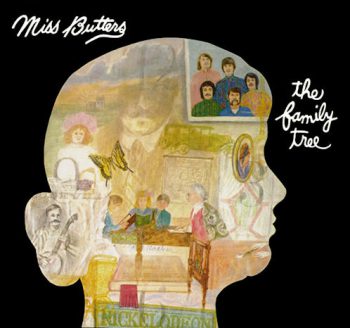 NEW SHOW: The Family Tree feat. The Brogues and Quicksilver Messenger Service, Humble Pie, H.P. Lovecraft, Johnny Burgin & Japanese Friends *** Repeated: Beat in Berlin with Drafi Deutscher, Ones, The Magics, Team Beat Berlin + Magna Carta, P.J. Proby & New Blues by Norman Beaker Band, Starlite-Campbell Band, Stein Stokke & The Engine + Fats Domino, Lightnin' Slim ***  Sunday  31 May, 12 noon till 04:00 + Tuesday 02 June 2020, 12:00 noon till 24:00 ***  Time: CET Brussels ***  Ed's Show, 2020-22 *** RADIO 68: all the revolutionary sounds and all the voices that shaped the sixties ***
Showtime
12.00 

The Family Tree feat. QSM and The Brogues, Johnny Burgin

14.00

 Beat in Berlin, New Blues with Norman Beaker

16.00  

The Family Tree feat. QSM and The Brogues, Johnny Burgin

18.00

  Beat in Berlin, New Blues with Norman Beaker

20.00  

The Family Tree feat. QSM and The Brogues, Johnny Burgin

22.00  

Beat in Berlin, New Blues with Norman Beaker

24.00

 

[END OF TUESDAY SHOW]



24.00

The Family Tree feat. QSM and The Brogues, Johnny Burgin

02.00

 Beat in Berlin, New Blues with Norman Beaker

04.00 [END OF SUNDAY SHOW] 
---
THE PLAYLISTS
NEW SHOWS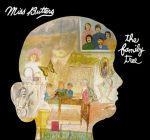 1 MY GENERATION: The Family Tree + QSM, The Brogues
LOVE & PEACE & REVOLUTION & FREEDOM   The Box Tops Happy Song.
RARE, FORGOTTEN & OVERLOOKED  Ian & The Zodiacs + The Quotations + The Ikettes.
SPECIAL   Family Tree + QSM and  The Brogues The Brogues single + Quicksilver Messenger Service  first single + Family Tree: choice tracks from CD reissue of 1968 LP 'Miss Butlers' .
LONG-PLAYTIME Herman's Hermits, LP Blaze, 1967 +  Humble Pie, As Safe As Yesterday Is, 1969 + H.P. Lovecraft,  H.P. Lovecraft, 1967 and H.P. Lovecraft II, 1968.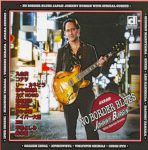 2 BLUESIDE: JOHNNY BURGIN  & JAPANESE FRIENDS
LOVE & PEACE Beau Jocque A Little Bit Of Love Always Makes It Bettah.
ORIGINATORS & INSPIRATORS:  Eddie Taylor + Albert Collins.
SPECIAL:  Johnny Burgin & Japanese Friends, choice tracks from new Delmark album 'No Border Blues'.
KEEPERS OF THE BLUES FLAME James Taylor + Bob Brozman + Jimmy Powell & 5 Dimensions +Duster Bennett.
THANKS TO Johnny Burgin & Delmark Records for Johnny Burgin 'No Border Blues' www.delmark.com + Airplay Direct  for Albert Collins and Beau Jocque.
REPEATED SHOWS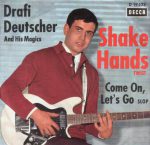 3 MY GENERATION: Beat in Berlin
RARE, FORGOTTEN & OVERLOOKED The Kinks + The Moody Blues + Marlena Shaw.
SPECIAL  Beat in Berlin (Die Berlin Szene) Drafi Deutscher & The Magics + The Magics + Ones  + Team Beats Berlin.
LONG-PLAYTIME Magna Carta (Magna Carta, 1969) + Marianne Faithfull (Love In a Mist, 1968) + P.J. Proby (Enigma, 1967) + Pearls Before Swine (One Nation Underground, 1967).
AND ALSO
LOVE & PEACE Harper's Bizarre + Free Speech: The death of Benno Ohnesorg Berlin 2 June 1967 https://www.youtube.com/watch?v=j7YoiWZaOjE + Herbert Marcuse: Welfare  State is Warfare State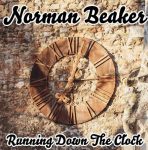 4 BLUESIDE:Norman Beaker Band ('Running Down The Clock')
THE ORIGINATORS & INSPIRATORS: Fats Domino + Lightnin' Slim + Little Richard.
SPECIAL Norman Beaker Band Choice tracks from new cd 'Running Down the Clock'  wienerworld.com .
KEEPERS OF THE BLUES FLAME: Starlite Campbell Band new single from forthcoming album 'The Language of Curiosity' + Stein Stokke & The Engine (new album 'My Own Way Out') + Status Quo + Sir Henry & His Butlers  +  Roy Buchanan.
AND ALSO
LOVE & PEACE: Stein Stokke & The Engine Polluted Blues *** Eric Burdon & War: Spill the Wine.
ACHTERGRONDINFORMATIE ** BACKGROUND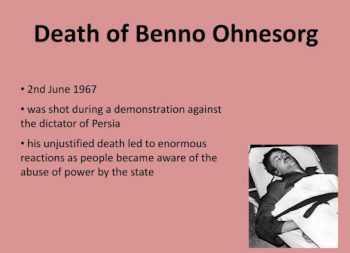 BENNO OHNESORG
2 June 1967 German student shot while protesting against Sjah of Iran
http://download.taz.de/taz_sonderausgabe_Ohnesorg-taz.pdf
https://www.youtube.com/watch?v=j7YoiWZaOjE
JOHNNY BURGIN: NO BORDER BLUES, Delmark www.delmark.com
Johnny Burgin sent this message to Radio 68:  "Another project  you may be interested in is the first American compilation of the underground Japanese blues scene— "No Border Blues".  I played on it and sang a bit, but it's all about some hidden Japanese talent people should know about".  From the press release:  "The 1970's Japanese tours of Chicago blues legends Otis Rush, Jimmy Dawkins, Eddie Taylor, and others created a small but intense Japanese blues scene that bursts over with talent three generations and over forty years later. Delmark Records was there at the beginning of the Japanese love affair with hard-hitting Chicago blues, releasing Otis Rush's  'So Many roads' (Delmark 643) recorded live in Japan in 1975.  Many of the attendees at that show were so inspired that they went on to become Japan's first generation of blues musicians, and to serve as inspiration to the younger artists featured on the recording we're proud to present today. No Border Blues is the first-ever American compilation of some of the brightest flames of the small but fervent underground blues scenes of Osaka, Tokyo, and Kyoto. It's an unprecedented showcase of young and committed traditional blues artists that by and large never expected to be heard outside Japan (or even outside of their neighborhood "live house"), but very much deserve to be".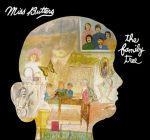 THE FAMILY TREE
"A classic of West Coast psych-pop, and a much sought-after gem. After the breakup of San Francisco garage groups The Brogues (Ain't No Miracle Worker), most members went on to Quicksilver Messenger Service; bassist Bill Whittington formed The Family Tree with Bob Segarini of The Ratz and the enigmatic Lee Michaels. (…) . With input from Harry  Nilsson (at this time being hailed as a genius by The Beatles and writing songs for everyone from The Monkees and The Turtles on down) the band embarked on the semi-conceptual album Miss Butters, an amazing semi-lost gem of West Coast psych-pop genius and certainly on a par with Harry Nilsson's own records of the period.  (…) Source / All rights reserved:  https://www.forcedexposure.com/Catalog/family-tree-the-miss-butters-cd/CRREV.185CD.html
THANKS TO
 Thanks to Stein Stokke & Littlestream Records www.steinstokke.com + Starlite Campbell Band https://starlite-campbell.com/ + Wienerworld for Norman Beaker www.wienerworld.com   ***
DISCLAIMER
https://www.radio68.be/disclaimer/