My Generation: The Rolling Stones, Chris Farlowe, Big Daddy Wilson *** Sunday 26 & Tuesday 28 January 2020 [Ed's Show, 2020-04]
NEW SHOW: The Rolling Stones live, Big Daddy Wilson, Chris Farlowe & Norman Beaker Band, Black Cat Biscuit, Bonnie Tyler *** REPEATED : Ars Nova + Janis Joplin + The Move, Battle of the Blues: Chicago vs Oakland  feat. Freddie Roulette, Emery Williams Jr, County Pete McGill, James Newman, Nat Bolden & Del Brown *** Sunday 26 January 12:00 till – 04:00 hrs CET Brussels + repeated  Tuesday 28 January, 12:00 till 24:00 hrs CET Brussels *** [2020-04 = 2019-25] ***
RADIO 68: ALL THE REVOLUTIONARY SOUNDS AND VOICES THAT SHAPED THE SIXTIES ***
---
Showtime
12.00 Rolling Stones,

Big Daddy Wilson, Chris Farlowe

14.00

Ars Nova, Battle of the Blues: Chicago vs Oakland 

16.00 Rolling Stones

Big Daddy Wilson, Chris Farlowe

18.00

Ars Nova, Battle of the Blues: Chicago vs Oakland 

20.00 Rolling Stones,

Big Daddy Wilson, Chris Farlowe

22.00

Ars Nova, Battle of the Blues: Chicago vs Oakland 

24.00

 

[END OF TUESDAY SHOW]

24:00 Rolling Stones,

Big Daddy Wilson, Chris Farlowe

02.00

Ars Nova, Battle of the Blues: Chicago vs Oakland

04.00

[END OF SUNDAY SHOW] 
---
Playlists  
NEW SHOWS  
01 MY GENERATION : SPECIAL: THE ROLLING STONES: HONK.
RARE, FORGOTTEN & OVERLOOKED: The Cats, The Beatles, The Outsiders (US), The Monkees.
SPECIAL:  THE ROLLING STONES: HONK (triple cd, 2019): third cd featuring LIVE performances from 2013-2018). 
02 BLUESIDE (NEW): 
 LOVE & PEACE Mike Zito Make Blues Not War.
HOMAGE TO CATALONIA Guillem d'Efak: Dissabte.
THE ORIGINATORS  & INSPIRATORS Gizelle, Joe Tex.
SPECIAL: Black Cat Biscuit + Bonnie Tyler + Big Daddy Wilson + Chris Farlowe & The Norman Beaker Band
Chris Farlowe: Live at Rockpalast 2006. Lees hier mijn recensie https://www.eddybonte.be/just-good-music/blues/chris-farlowe/
FREE SPEECH Buffy Sainte Marie
THANKS TO  V2 Records Belgium and ear music for Bonnie Tyler + to Black Cat Biscuit for Black Cat Biscuit + V2 Records Belgium for Big Daddy Wilson. 
---
REPEATED SHOWS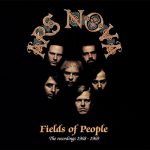 03 MY GENERATION : Ars Nova 
RARE, FORGOTTEN & OVERLOOKED  The CYRKLE + Merrilee RUSH + The EASYBEATS.
SPECIAL:  Ars Nova (choice tracks from their first and self-titled album, 1968 + Janis Joplin feat.  Ars Nova drummer Maury Baker + The Move with Ars Nova cover.
LONG-PLAYTIME RHINOCEROS (Rhinoceros, 1968) + The CHARLATANS (The Charlatans).
AND ALSO
FREE SPEECH Die Gedanken Sind  Frei <+ The Banner Theatre: Rise Up!
LOVE & PEACE & REVOLUTION & FREEDOM : MELANIE Peace Will Come.
ARS NOVA
THANKS TO CHERRY RED for ARS NOVA  https://www.cherryred.co.uk/artists/ars-nova/
MY REVIEW / MIJN BESPREKING http://www.keysandchords.com/album-review-blog/ars-nova-fields-of-people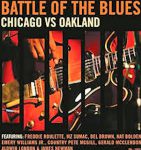 04  BLUESIDE : SPECIAL:Battle of the Blues Chicago vs Oakland
LOVE & PEACE & REVOLUTION & FREEDOM: Matt Harlan (new cd Best Beasts) .
THE ORIGINATORS & INSPIRATORS Fats Domino + Howlin' Wolf+ Etta Jones.
SPECIAL Battle of the Blues Chicago vs Oakland, feat.  Freddie Roulette, Emery Williams Jr, County Pete McGill, James Newman, Nat Bolden & Del Brown.
KEEPERS OF THE BLUES FLAME Taste  feat. Rory Gallagher + Alex Lopez + Cannonball Adderley + Levi Smith's Clefs.
THANKS  TO Continental Record Services (CRS) and Continental  Song City for Matt Harlan, release  on 24 Jan. 2020 + Blind Raccoon and Delta Roots Records for 'Battle Of The Blues Chicago vs  Oakland'  http://blindraccoon.com/
---
HIGHLIGHT ** IN DE KIJKER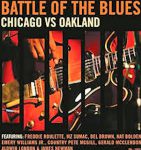 SPECIAL  Battle of the Blues Chicago vs Oakland

http://blindraccoon.com/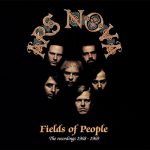 ARS NOVA
Fields Of People – The Elektra & Atlantic Recordings 1968-1969, 2CD Remastered Collection
https://www.cherryred.co.uk/product/ars-nova-fields-of-people-the-elektra-atlantic-recordings-1968-1969-2cd-remastered-collection/
MY REVIEW / MIJN BESPREKING http://www.keysandchords.com/album-review-blog/ars-nova-fields-of-people
DISCLAIMER
https://www.radio68.be/disclaimer/