My Generation: Them Belfast Gypsies, The Box Tops, The Five Americans, Tim Hardin, The Contours, Champion Jack Dupree feat. Mick Taylor *** Sunday 21 & Tuesday 23 June 2020 *** [Ed's Show, 2020-25]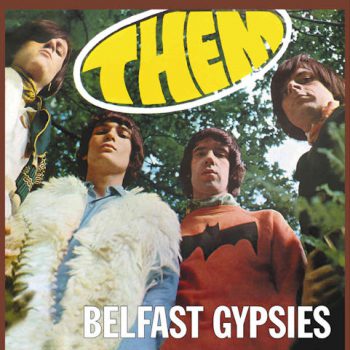 NEW SHOW: Them Belfast Gypsies, The Box Tops, The Five Americans, Tim Hardin, The Contours, Champion Jack Dupree feat. Mick Taylor *** Repeated: Early Byrds [Beefeaters, International Submarine Band], The Byrds, Duane Allman, Tim Hardin, TYA, The Moody Blues ***  Sunday 21 June, 12 noon till 04:00 + Tuesday 23 June 2020, 12:00 noon till 24:00 ***  Time: CEST Brussels ***  Ed's Show, 2020-25 *** RADIO 68: all the revolutionary sounds and all the voices that shaped the sixties ***
Showtime CESTime Brussels
12.00 

Them Belfast Gypsies, The Box Tops, The Five Americans, Tim Hardin, Champion Jack Dupree 

14.00

  Early Byrds, Duane Allman, TYA, The Moody Blues

16.00  

Them Belfast Gypsies, The Box Tops, The Five Americans, Tim Hardin, Champion Jack Dupree 

18.00

   Early Byrds, Duane Allman, TYA, The Moody Blues

20.00  

Them Belfast Gypsies, The Box Tops, The Five Americans, Tim Hardin, Champion Jack Dupree 

22.00  

Early Byrds, Duane Allman, TYA, The Moody Blues

24.00

 

[END OF TUESDAY SHOW]



24.00 

Them Belfast Gypsies, The Box Tops, The Five Americans, Tim Hardin, Champion Jack Dupree 

02.00

  Early Byrds, Duane Allman,  TYA, The Moody Blues

04.00 [END OF SUNDAY SHOW] 
---
THE PLAYLISTS
NEW SHOWS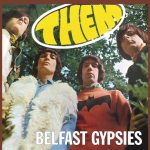 1 MY GENERATION: THEM BELFAST GYPSIES
RARE & FORGOTTEN  Elsa + Violaine + Pussy Cat.
SPECIAL  Them Belfast Gypsies choice tracks incl. demos, single mixes and an exclusive French EP track from the Cherry Red 2CD re-release.
LONG-PLAYTIME The Box Tops (Non Stop, 1968) + The Five Americans (I See The Light, 1966) + Tim Buckley  (Happy Sad, 1969).
AND ALSO LOVE & PEACE Elephant's Memory: Band of Love ** WORD: Nina Simone.
MY REVIEW / MIJN BESPREKING: THEM BELFAST GYPSIES 
http://www.keysandchords.com/album-review-blog/belfast-gypsies-them-belfast-gypsies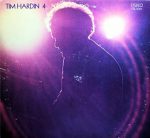 2 BLUESIDE: TIM HARDIN
ORIGINATORS & INSPIRATORS Dave 'Baby' Cortez + Big Mama Thornton.
SPECIAL: Tim Hardin, choice tracks from Tim Hardin 4 & Tim Hardin 3  In Concert.
KEEPERS OF THE BLUES FLAME The Chessmen  + The Five Americans  + The Fourmost + The Glass Menagerie + The Contours + Champion Jack Dupree, feat. Mick Taylor and Mike Vernon.
AND ALSO  LOVE & PEACE & REVOLUTION & FREEDOM:   Tim Hardin: You Can't Judge A Book + POEZIE H.R. Holst, Dorothée Solle, Rutgert Kopland  door Tine Ruysschaert.
REPEATED SHOWS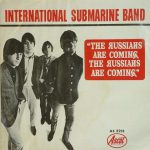 3 MY GENERATION:Early Byrds 
RARE & FORGOTTEN  Tee Set + Les Baroques + Roek Williams & The Fighting Cats.
SPECIAL  Early Byrds
The Beefeaters (feat. McGuinn, Crosby and Gene Clark) + The Byrds Preflite Sessions + The International Submarine Band feat. Graham Parsons + The Byrds.
LONG-PLAYTIME Ten Years After (Stonedhenged, 1969 +  Ssssh, 1969) + The Deviants ( Poooof 1967 & Disposable 1968).
AND ALSO LOVE & PEACE Franki Valli & The Four Seasons * Free Speech: Elliott Murphy 'What the Fuck Is Going On'.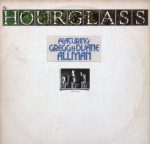 4 BLUESIDE: DUANE ALLMAN
ORIGINATORS & INSPIRATORS  Aaron Neville + Ernie K-Doe + James Brown.
SPECIAL:  DUANE ALLMAN Duane Allman with Greg Allman, feat.  The Hourglass and The Allman Joys & Duane Allman and Boz Scaggs.
KEEPERS OF THE BLUES FLAME  Tim Hardin + The Moody Blues + The Undertakers.
AND ALSO LOVE & PEACE  Lemon Nash Those Draftin' Blues ** FREE SPEECH Huey P. Newton,  The Watts Riots.
ACHTERGRONDINFORMATIE ** BACKGROUND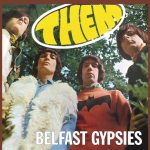 THEM BELFAST GYPSIES
Lees hier mijn bespreking * Read my review here
http://www.keysandchords.com/album-review-blog/belfast-gypsies-them-belfast-gypsies
THANKS TO
Elliott Murphy 'What the Fuck Is Going On' + Cherry Red for the CD reissue of Them Belfast Gypsies LP with extras. https://www.cherryred.co.uk/product/belfast-gypsies-them-belfast-gypsies-cd/

DISCLAIMER
https://www.radio68.be/disclaimer/