NEW SHOW **** ROCK ON! *** Psychedelic, heavy, prog and more innovating sounds  spanning the late sixties and the early seventies *** Wednesday 20 MAY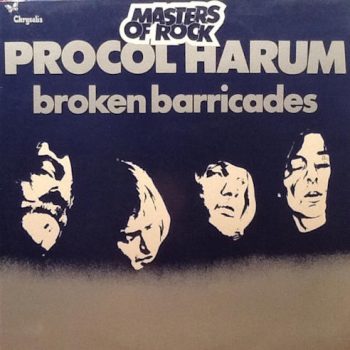 ROCK ON!
Wednesday 20 May, 12:00 noon CET Brussels / 11 a.m. GMT London
Repeated: 16:00 & 20:00 hrs CET Brussels, 3 p.m. & 7 p.m. GMT London
Ends: 12 midnight CET Brussels, 11 p.m.  GMT London.
Dan's pick of the week: Procol Harum: Broken Barricades * The Moody Blues: On The Treshold Of A Dream * The Red Crayola: God Bless The Red Crayola * Bubble Puppy: A Gathering Of Promises * Robin Trower: Twice Removed From Yesterday * Fields: Fields
The sixties didn't end on 31 December 1968, quite on the contrary: the last few years of the 60s saw the emergence of sounds that faded into the seventies, setting new patterns for the years to come.
The music became heavier, more complex and experimental – drawing on unexpected sources such as avant-garde and classical. Simultaneously, more space was allowed for truly idiosyncratic projects, ranging from the intimate (Ronnie Lane's Slim Chance) to the extravagant (Jon Lord's 'Gemini Suite').
This metamorphosis of pop into rock also triggered many established acts to reinvent themselves – think The Rolling Stones.
ROCK ON! features psychedelic, heavy, prog and more innovating sounds  spanning the late sixties and the early seventies.
Broadcast on Wednesdays, ROCK ON! is presented in turns by Dan and Ed, showcasing their particular tastes.
DAN & ED.