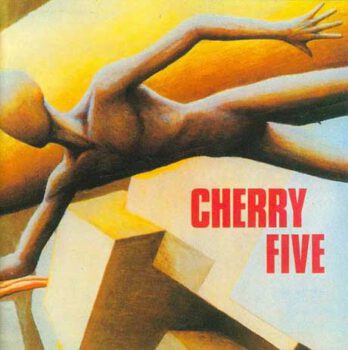 Psychedelic, heavy, prog and more innovating sounds spanning the late 60s and the early 70s – Wednesday September 15th. Dan's pick of the week: Cherry Five (Cherry Five), Panna Fredda (Uno), Goblin (Roller), Festa Mobile (Diario Di Viaggio), Murple (Io Sono Murple) & Perigeo (Genealogia).
Cherry Five werd opgericht te Rome in 1973. Deze groep bestond uit Tony Tartarini (zang), Carlo Bordini (drums) en drie muzikanten die later Goblin oprichtten: Claudio Simonetti (toetsen), Massimo Morante (elektrische gitaar) en Fabio Pignatelli (bas). De muziek op het gelijknamige album van Cherry Five is erg Yes-georiënteerd (zoals Druid, England of Mirthrandir) maar de keyboards klinken een stuk virtuozer.
Prog Archives review: "This is one of those relatively unknown albums that you really need to check out if you're into the classic Symphonic Prog sound.… Read more...