Rock On! Wed 7 December – Bo Hansson, Agitation Free, Novalis, Jade Warrior, Samla Mammas Manna & Amon Düül II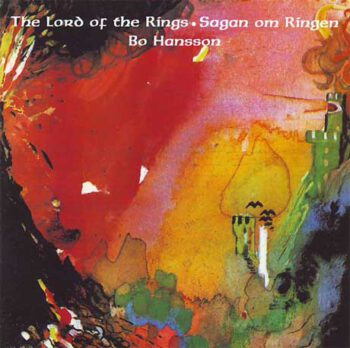 Psychedelic, heavy, prog and more innovating sounds spanning the late 60s and the early 70s – Wednesday September 15th. Dan's pick of the week: Bo Hansson (Sagan Om Ringen), Agitation Free (2nd), Novalis (Novalis), Jade Warrior (Floating World), Samla Mammas Manna (Måltid) & Amon Düül II (Phallus Dei).
Bo Hansson was een Zweedse muzikant die vooral bekend stond om zijn vier instrumentale albums die in de jaren '70 werden uitgebracht. Het album Sagan Om Ringen verscheen in 1970 door de boekenreeks Lord of the Rings. Deze muziek werd vrijwel over de hele wereld uitgebracht en werd een enorm succes.
Ben Miller van Soundohm: "He got some help with the likes of Gunnar Bergsten on sax, Sten Bergman on flute, and Rune Carlsson on drums. Hansson did all the keyboard work, as well as guitar and bass. Songs, as you may guess, bear titles like "Leaving Shire", "The Old Forest/Tom Bombadil", "Lothlorien", "The Ring Goes South", "Shadowfax", and many more. None of the songs are over 4 minutes long. The music is totally different from the more typical Hollywood type orchestral fare that is found on the Peter Jackson movie.
Bo Hansson's Lord of the Rings had been frequently criticized as being "cheesy organ and synthesizer music" (which I don't think so), and not fitting in with the trilogy. Usually these come from people who like to collect Lord of the Rings-related material, but don't listen to prog rock. To me, this music fits perfect to Tolkien's trilogy. You simply have to like prog rock, or understand what music was like in the early 1970s to appreciate it. The album has a home made production. Most of this album was recorded at Bo Hansson's home on an island outside of Stockholm. Yeah, the music does get a little repetitious, but the truly mystical atmosphere makes up for the album's shortcoming. So if you're a Tolkien fan and a prog rock fan, be sure to add this album to your collection."
Wednesday Wednesday December 7th 2021, 12:00 noon CET Brussels – 11 a.m. GMT London. Repeated: 16:00 & 20:00 hrs CET Brussels, 3 p.m. & 7 p.m. GMT London
Ends: 12 midnight CET Brussels, 11 p.m. GMT London.