Rock On! Wednesday, 1 June – Yes, Rainbow, Barclay James Harvest, U.K., Journey & Kaipa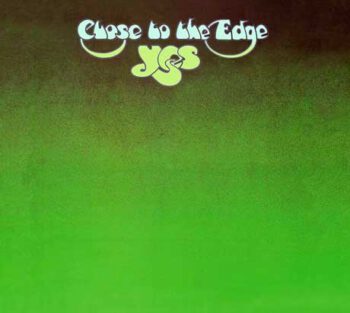 Psychedelic, heavy, prog and more innovating sounds spanning the late 60s and the early 70s – Wednesday September 15th. Dan's pick of the week: Yes (Close to the Edge), Rainbow (Rising), Barclay James Harvest (Everyone Is Everybody Else), U.K. (U.K.), Journey (Infinity) & Kaipa (Inget Nytt Under Solen).
Deze Rock On stellen we het album Close to the Edge van de Britse progressieve rockband Yes aan u voor. De plaat is de 5de voor Yes en en dateert van 1972! Close to the Edge was het eerste van een aantal Yes-albums met een kenmerkende opbouw: een lang en episch werk, aangevuld met kortere en soms strakker opgebouwde songs. Dezelfde structuur volgde op de latere albums Relayer (1974) en Going for the One (1977).
Ultimate Classic Rock review: "Despite its age, the music itself remains timeless. Even though they continued to produce beautiful, challenging and influential music throughout the decades that followed, these forward-thinking Brits set an untouchable precedent during this fertile period, as Close to the Edge makes more than evident.
The biggest reason is the visceral chemistry between the players. The quintet of vocalist-lyricist Jon Anderson, guitarist Steve Howe, bassist Chris Squire, keyboardist Rick Wakeman, and percussionist Bill Bruford only made two albums together (Bruford, antsy after an especially arduous mixing process, exited the band to join the Robert Fripp-led experimentalists King Crimson).
But in a way, they said all they needed to say on this album. The combination of Anderson's psychedelic, wide-eyed lyrics and anthemic vocal melodies fit perfectly with some of the fiercest, most intricately layered instrumental passages in the history of rock music. Those passages came courtesy of Bruford's jazz-fusion finesse, Wakeman's classical-tinged elegance, Howe's spidery eclecticism, and Squire's surging, muscular thud. (…)
Yes' spiritual quests would reap many further rewards throughout the years. But from a musical standpoint, they truly "found God" on Close to the Edge, setting a staggering precedent for prog-rock mastery that no other band (Yes included) has managed to reach since."
Wednesday Wednesday June 1st 2022, 12:00 noon CET Brussels – 11 a.m. GMT London. Repeated: 16:00 & 20:00 hrs CET Brussels, 3 p.m. & 7 p.m. GMT London
Ends: 12 midnight CET Brussels, 11 p.m. GMT London.