Rock On! Wednesday, 1 September – Hero and Heroine (Strawbs, Rare Bird, The Nice, Isopoda & Kraan)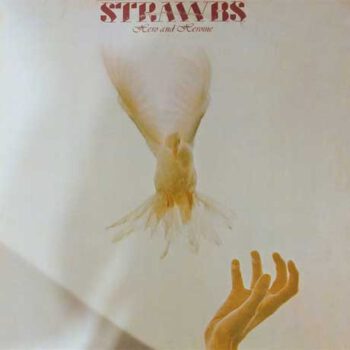 Psychedelic, heavy, prog and more innovating sounds spanning the late 60s and the early 70s – Wednesday December 23rd. Dan's pick of the week: Strawbs (Hero and Heroine), Rare Bird (Rare Bird), The Nice (The Thoughts Of Emerlist Davjack), Isopoda (Acrostichon) & Kraan (Live).
Hero and Heroine is het 6de studioalbum van de Engelse band Strawbs. De plaat verscheen in 1974. De Strawbs is een Engelse rockband die oorspronkelijk de Strawberry Hill Boys heette. Het eerste album Strawbs verschijnt in 1969. Toetsenist Rick Wakeman maakt begin jaren zeventig korte tijd deel uit van de groep. Daarna vertrok hij voor goed naar Yes.
Prog Archives review "Hero and Heronine is often considered one of the band's great prog efforts, and it is indeed a great masterwork from the band. Former Renaissance keyboardist John Hawken created some of the most wonderfully gothic atmospheres on this album with his haunting and sweeping organ work, particularly from the mellotron and string synthesizer. The opener "Autumn" is a beautiful example, though his wall of minor keys and somber tones set the melancholic mood for much of the album.
On the whole, the pieces comprise a nice blend of prog, folk, and rock styles retained from the last album. Round And Round is a proggy track and also a favourite as well as the title track and "Midnight Sun". Lambert's "Just Love" is more of an upbeat rock piece and may not fit perfectly with the moods from the other songs, but it is still great and up to this point at least, the band's albums were always packed with variety. For those interested in exploring some glorious 70's progressive folk rock, this in highly recommended stuff and it would also provide a suitable first exposure to the Strawbs. Four and a half stars."
Wednesday Wednesday September 1st 2021, 12:00 noon CET Brussels – 11 a.m. GMT London. Repeated: 16:00 & 20:00 hrs CET Brussels, 3 p.m. & 7 p.m. GMT London
Ends: 12 midnight CET Brussels, 11 p.m. GMT London.