Rock On! Wednesday, 12 august – Anyway (Family, Traffic, Cream, Spooky Tooth)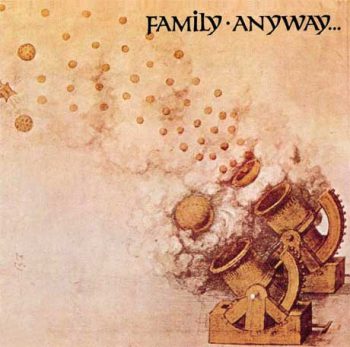 Psychedelic, heavy, prog and more innovating sounds spanning the late 60s and the early 70s – Wednesday August 12th. Dan's pick of the week: Family (Anyway), Traffic (The Low Spark of High-Heeled Boys), Cream (Live Cream Vol. 1), Ten Years After (Cricklewood Green), Groundhogs (Thank Christ For The Bomb) & Spooky Tooth (Spooky Two).
Family was een van de grootste en meest originele Britse rockgroepen van de late jaren '60, begin jaren '70. Toch zijn ze voor het grootste deel vergeten nooit het respect gekregen dat ze verdienden. Bij deze willen we dat hier rechtzetten…
Dave Furgess van Head Heritage: "Those who witnessed Family live were simply awestruck by the group's manic intensity of which Chapman was clearly the focal point. Side one of "Anyway" is a full side of then new material recorded live in Croydon. It is in my opinion one of the greatest sides of live music ever recorded. The album opens with what is perhaps Family's ultimate song "Good News, Bad News" which is so intense there is no way I could describe it properly. Let me just say it makes The Stooges "Down Of The Street" sound tame by comparison. Chapman sings like is dying, while the backing musicians play with the power of a commando raid, Charlie Whitney's power chords are played with such viciousness it leaves most heavy metal dead on the floor. I think this piece illustrates why 99% of heavy metal always disappoints me, most metal groups just turn up amplifiers and end up sounding like bad Deep Purple or Uriah Heap. Family play music that is heavy as fuck, but they are also funky and dramatic and have excellent material."
Wednesday august 12th, 12:00 noon CET Brussels – 11 a.m. GMT London. Repeated: 16:00 & 20:00 hrs CET Brussels, 3 p.m. & 7 p.m. GMT London
Ends: 12 midnight CET Brussels, 11 p.m. GMT London.