Rock On! Wednesday, 2 November – Nucleus, The Mahavishnu Orchestra, Weather Report, National Health & Return to Forever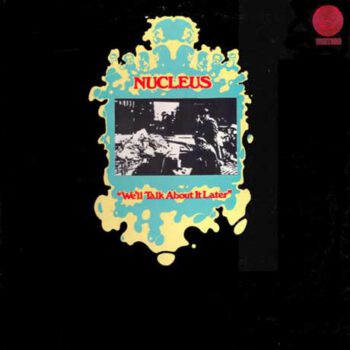 Psychedelic, heavy, prog and more innovating sounds spanning the late 60s and the early 70s – Wednesday September 15th. Dan's pick of the week: Nucleus (We'll Talk About It Later), The Mahavishnu Orchestra With John Mclaughlin (The Inner Mounting Flame), Weather Report (Weather Report), National Health (National Health) & Return to Forever (RtF Live).
We'll Talk About It Later is een album uit 1971 van de Britse jazzfusionband Nucleus. Het is het tweede album van de groep. De hoes van de plaat werd opnieuw ontworpen door Roger Dean.
Prog Archives review: "Unbelievably good! It's probably my favourite album of the whole fussion genre. I love Soft Machine, Mahavishnu is very good obviously, Weather Report too and of course Miles and Herbie are both titans, but this Nucleus is something special. Significantly better from their first one, which is nice, but "We'll talk about it later" is another level.
The musicianship is flawless, the compositions brilliant, the improvisations marvelous. I know I'm not very specific here, but it's hard to be when dealing with a masterpiece like this. There is a place for calm and beautiful moody moments and for frenetic interplay.
There is always something interesting going on but never too dense which in some cases can make a listener a bit tired and tracks hard to differ one from another. But not here, here everything is in the right dose, vocals included. Perfect! I'm listening with awe."
Wednesday November 2nd, 2022, 12:00 noon CET Brussels – 11 a.m. GMT London. Repeated: 16:00 & 20:00 hrs CET Brussels, 3 p.m. & 7 p.m. GMT London
Ends: 12 midnight CET Brussels, 11 p.m. GMT London.