Rock On! Wednesday, 20 September 2023 – The Alan Parsons Project, Barclay James Harvest, Kansas, Jon Anderson, Triumvirat & Steely Dan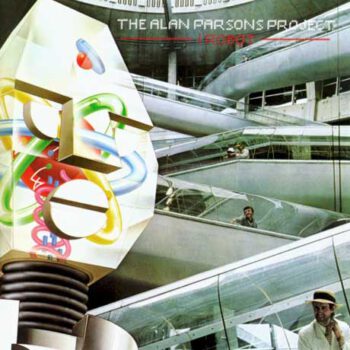 Psychedelic, heavy, prog and more innovating sounds spanning the late 60s and the early 70s –  Wednesday August 12th.  Dan's pick of the week: The Alan Parsons Project (I Robot), Barclay James Harvest (Time Honoured Ghosts),  Kansas (Leftoverture), Jon Anderson (Olias of Sunhillow), Triumvirat (Illusions on a Double Dimple) & Steely Dan (Aja).
Het tweede album van de progressieve rock groep – in werkelijkheid producer-engineer Parsons, hoofd-songwriter-executive producer Eric Woolfson en een wisselende cast van muzikanten en vocalisten – was geïnspireerd door de teksten van Isaac Asimov en verkende kunstmatige intelligentie in een sci-fi landschap.
Classic Rock Review
: "Not really a prog masterpiece but this comes close. A highly accessible album with some excellent melodic 70's pop/rock with progressive flavours. "Break down" is a fine example of this. A catchy melody with progish vocal harmonies and wonderful orchestrations from Andrew Powell in the end. The opening track sets the scene with rising futuristic keyboards and a thin choir voice. Soon you're aware of the typical sounds of a Parsons instrumental track. But on I Robot the rhythm section also includes real basses, guitars and drums which makes is more worthwhile for a prog lover.
From its early beginning Parsons used the skills of some of the greatest vocalists in the music business at the time. Like on other project releases vocalist Lenny Zakatek gets the rock track. "I wouldn't want to be like you" is one of the most catchy tunes the band ever issues in its history. Great, filthy lyric also! "Some other place " is one of the few moments of pure progressive greatness even if the vocalist sounds a bit timid. Quiet at the beginning with some Hackett/ Fripp acoustic guitars, bombastic interludes later on. Listening to this wonderful song makes you wonder why other prog bands didn't use any orchestra instead of keyboards. I suppose it must have been an expensive idea. (…)
Overall this album is much more light hearted when compared to the project's debut album which isn't a surprise as we all know Tales was a musical interpretation of the horror stories of Edgar Allan Poe. Still Parsons kept the mystery from Tales on I robot. Listening to the amazing space sounds and the futuristic artwork, the main theme on this album must be progress but it isn't really coming through in the lyrics, so I don't believe this really was meant to be a concept album. Although "Genesis ch 1 V 32" recaptures the atmosphere of the opening track, it adds some wonderful keyboard melodies which do sound typical seventies if you 're familiar with the music of Jean Michel Jarre and again, Pink Floyd. Later on there's a climax which makes a worthy ending for this fantastic album or is my mind troubled by some memories of the time this album was released ?"
Wednesday august 20th, 12:00 noon CET Brussels – 11 a.m. GMT London. Repeated: 16:00 & 20:00 hrs CET Brussels, 3 p.m. & 7 p.m. GMT London
Ends: 12 midnight CET Brussels, 11 p.m.  GMT London.