Rock On! Wednesday, 21 December – Mahavishnu Orchestra, Weather Report, Jean-Luc Ponty, Soft Machine, Banco Del Mutuo Soccorso & John Scofield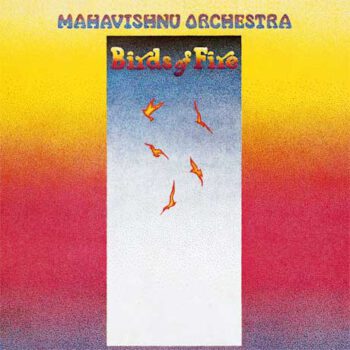 Psychedelic, heavy, prog and more innovating sounds spanning the late 60s and the early 70s – Wednesday September 15th. Dan's pick of the week: Mahavishnu Orchestra (Birds of Fire), Weather Report (Mysterious Traveller), Jean-Luc Ponty (Imaginary Voyage), Soft Machine (Volume Two), Banco Del Mutuo Soccorso (Darwin!) & John Scofield (East Meets West).
Mahavishnu Orchestra was een fusion- en jazzrockgroep die actief was in de jaren 70 en 80. Leider van de band was gitarist "Mahavishnu" John McLaughlin en de leden van het eerste uur waren Billy Cobham (drums), Rick Laird (basgitaar), Jan Hammer (toetsen) en Jerry Goodman (viool).
Prog Archives review: "Mahavishnu Orchestra's second effort, Birds of Fire saw the band continue on the raw energy of Inner Mounting Flame. However, the textures are more defined this time around. With Billy Cobham at the top of his art, and flaming solos by the three soloists, John Mclaughlin on guitar, Jan Hammer on keyboards, and Jerry Goodman on electric violin.
The album starts with of the most furious songthe band would ever write, the anthemic title track. The song "One Word" saw a real battle of solos between the three soloists, and finishing with a wonderful drum solo by Cobham. Mclaughlin took some heat off with beautiful low tempos songs, such as Thousand Island Park, where Hammer and Mclaughlin use acoustic intruments instead of their original furious eletric attacks.
A true masterpiece of the fusion genre, Birds of Fire would be the last album of the first incarnation of Mahavishnu's idealogies. A must for any fan of fusion."
Wednesday Wednesday December 21st 2021, 12:00 noon CET Brussels – 11 a.m. GMT London. Repeated: 16:00 & 20:00 hrs CET Brussels, 3 p.m. & 7 p.m. GMT London
Ends: 12 midnight CET Brussels, 11 p.m. GMT London.