Rock On! Wednesday, 30 November 2022 – Happy the Man, Asia Minor, Egg, National Health, Crack the Sky & Van Der Graaf Generator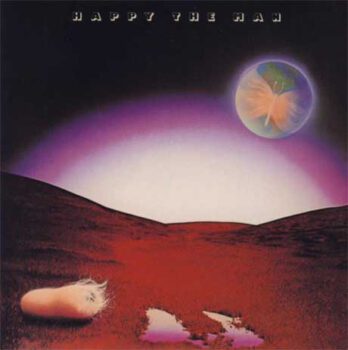 Psychedelic, heavy, prog and more innovating sounds spanning the late 60s and the early 70s – Wednesday November 16th. Dan's pick of the week: Happy the Man (Happy the Man), Egg (Egg), Asia Minor (Crossing the Line), National Health (Of Queues and Cures), Crack the Sky (Crack the Sky) & Van Der Graaf Generator (World Record).
De Amerikaanse progressieve rockband Happy The Man (HTM) werd in 1973 opgericht in Harrisonburg, Virginia. Ze werden genoemd naar een regel uit Goethe's Faust. Gitarist Stanley Whitaker en bassist Rick Kennell ontmoetten elkaar voor het eerst in 1972 in Duitsland. Het vroege repertoire van de band omvatte een aantal covers Genesis, King Crimson en Van Der Graaf Generator.
Prog Archives Review: "Happy the Man's first album is one of the greatest prog debuts. Every track is superbly sculpted. Simplicity flirts with playful complexity in an environment of limitless sonic detail that threatens to reveal a whole new level if one only had better ears to hear more deeply into it.
The music is a jazz-tinged symphonic progressive that summons up a gentle, surrealistic fantasy realm for the listener. Kit Watkins, the star of the recording, establishes himself as the most accomplished (and the fastest) Mini-Moog player. The keyboard arrangements (with Frank Wyatt sharing keyboard duties) summon a magical haze of electric piano and string-synth. Frank Wyatt's woodwinds integrate perfectly with the lush but (amazingly) never-overbearing keyboard textures.
Unparalleled in American progressive rock."
Wednesday November 30th, 2022, 12:00 noon CET Brussels – 11 a.m. GMT London. Repeated: 16:00 & 20:00 hrs CET Brussels, 3 p.m. & 7 p.m. GMT London
Ends: 12 midnight CET Brussels, 11 p.m. GMT London.