Rock On! Wednesday, 31 March – Fragile (Yes, Eloy, Rick Wakeman, Camel, Grobschnitt)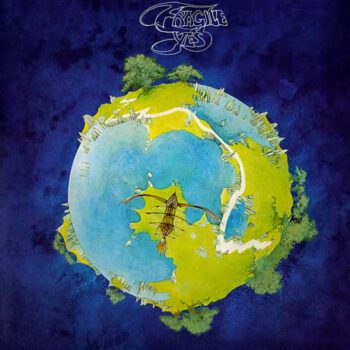 Psychedelic, heavy, prog and more innovating sounds spanning the late 60s and the early 70s – Wednesday December 23rd. Dan's pick of the week: Yes (Fragile), Eloy (Inside), Rick Wakeman (The Six Wives of Henry VIII), Semiramis (Dedicato A Frazz), Camel (Camel) & Grobschnitt (Grobschnitt).
Fragile is het vierde album van de Britse symfonische rockband Yes. Dit is het eerste album waarop toetsenist Rick Wakeman meespeelt, die Tony Kaye verving na The Yes Album.
Classic Rock Review: "The album was recorded in September 1971 and co-produced by Eddy Offord, who worked on most of the band's earliest material. During the recordings there was a major lineup change, reportedly due to keyboardist Tony Kaye's refusal to embrace the Moog synthesizer and stick exclusively to the Hammond organ. Kaye was replaced by Rick Wakeman. Often using as many as a dozen keyboards on stage, Wakeman added a bit flair to the band's performance and completed the picture of their classic lineup.
More than any other album, Fragile is an absolute showcase for bassist Chris Squire, who also happens to be the only person to appear on every Yes album (a band known for constant lineup shifting). Squire may have been the first to truly bring this instrument, which is normally buried in the low end of the mix, to the forefront and in unique and inventive ways. Although the album was released in November 1971 in the UK, it was held over until January 1972 across the Atlantic, because there was still chart momentum for The Yes Album in the states. (…)
Fragile propelled Yes in popularity from a small but dedicated following to international stardom. The album reached number 4 in the U.S. and stayed on the charts for nearly a year, the band's biggest ever commercial success. Yes would take a sharp turn towards pure progressive rock on their next three albums through the mid 1970s."
Wednesday Wednesday March 31st 2021, 12:00 noon CET Brussels – 11 a.m. GMT London. Repeated: 16:00 & 20:00 hrs CET Brussels, 3 p.m. & 7 p.m. GMT London
Ends: 12 midnight CET Brussels, 11 p.m. GMT London.