Rock On! Wednesday, 4 August – Led Zeppelin IV (Led Zeppelin, The Who, Cream, Wishbone Ash & Atomic Rooster)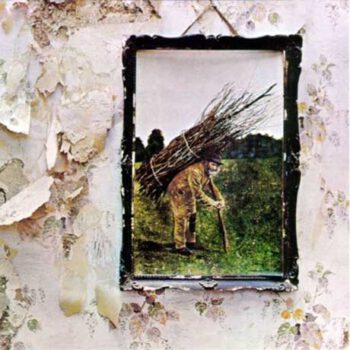 Psychedelic, heavy, prog and more innovating sounds spanning the late 60s and the early 70s – Wednesday December 23rd. Dan's pick of the week: Led Zeppelin (Led Zeppelin IV), The Who (Live at Leeds), Cream (Disraeli Gears), Wishbone Ash (Wishbone Ash) & Atomic Rooster (Death Walks Behind You).
Led Zeppelin werd in 1968 in Londen opgericht en bestond uit zanger Robert Plant, gitarist Jimmy Page, bassist en toetsenist John Paul Jones, en drummer John Bonham. De groep werd ontbonden in 1980.
Richard Verbrugge van Written in Music: "Het vierde album van Led Zeppelin is meer dan een album; het is een muzikale mijlpaal van jewelste, een icoon in de rockwereld, een totempaal voor duizenden artiesten en bandjes tot op de dag van vandaag. Het album groeide kort na de oorspronkelijke release in 1971 uit tot de meetlat waarlangs andere rockalbums werden gelegd. Een klassieker onder de klassiekers die miljoenen exemplaren verkocht en al dik veertig jaar veel mensen luisterplezier en inspiratie bezorgt.
De tracklisting leest als een best of compilatie door de aanwezigheid van onvergetelijke nummers als Black Dog, Rock And Roll en Going To California en wat te denken van het magistrale Stairway To Heaven of het fenomenaal gezongen The Battle Of Evermore dat een relatief simpel akoestisch nummer naar grote hoogten tilt. Led Zeppelin verkeert vanaf de start tot het meeslepende slot in de vorm van When The Levee Breaks in topvorm. De composities zijn onwaarschijnlijk sterk en bieden volop variatie, de alliage van rock, blues, folk en psychedelica is perfect, de melodielijnen zijn memorabel, de instrumentatie en zang van de bovenste plank. Led Zeppelin IV is kortom een klassieker in de ware zin van het woord."
Wednesday Wednesday August 4th 2021, 12:00 noon CET Brussels – 11 a.m. GMT London. Repeated: 16:00 & 20:00 hrs CET Brussels, 3 p.m. & 7 p.m. GMT London
Ends: 12 midnight CET Brussels, 11 p.m. GMT London.