Rock On! Wednesday, 5 January – Far East Family Band, Speed, Speed; Glue and Shinki, Arzachel & Grobschnitt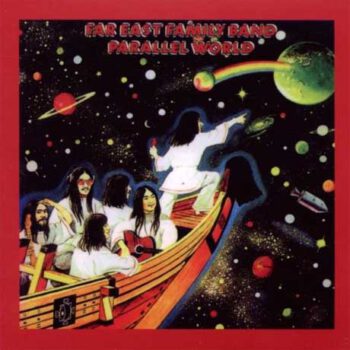 Psychedelic, heavy, prog and more innovating sounds spanning the late 60s and the early 70s – Wednesday September 15th. Dan's pick of the week: Far East Family Band (Parallel World),  Speed; Glue and Shinki (Speed; Glue and Shinki ), Arzachel (Arzachel) & Grobschnitt (Ballermann).
Het album Parallel World werd in 1976 uitgebracht en was ook de laatste plaat van de legendarische Japanse space/psych-rockers Far East Family Band. Toetsenist van dienst was Masanori Takahashi, die later new age roem en fortuin zou vinden onder de naam Kitaro.
Rich Morris van SoundBLab: "Even considering how obscure the 70s Japanese psych scene is now, Far East Family Band are one of the less well-known groups. Formed in a Tokyo commune in the early 70s and led by guitarist/vocalist Fumio Miyashita and synth wizard Kitaro, the band adopted an all-white uniform. Their sound was heavily influenced by Pink Floyd and they specialised in long, multi-part pieces of music complete with all the trappings of the psychedelic era, up to and including crazy cosmic cover art. In fact, their shtick could be a little hokey at times (the band was originally called Far Out, which tells you how literal they were about the hippy stuff), but there's an innocence about their music which, listening to them now, makes them quite loveable in comparison to their more high-minded brethren.  (…)
So accomplished was Parallel World that some questioned whether Far East Family Band had been sidelined by Schulze. Nonsense! Schulze certainly added some of his redoubtable synth playing but Parallel World is simply the sound of a band gaining full maturity and knowing exactly what kind of music they want to make."
Wednesday Wednesday January 5th 2022, 12:00 noon CET Brussels – 11 a.m. GMT London. Repeated: 16:00 & 20:00 hrs CET Brussels, 3 p.m. & 7 p.m. GMT London
Ends: 12 midnight CET Brussels, 11 p.m. GMT London.