Rock On! Wednesday, 5 October – Maneige, Sloche, Conventum, Fiori-Séguin, Pollen & Toubabou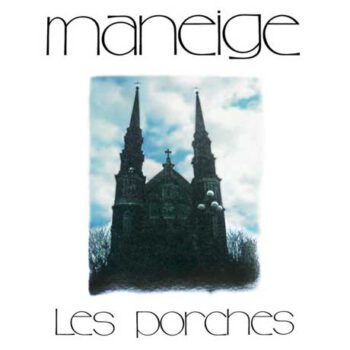 Psychedelic, heavy, prog and more innovating sounds spanning the late 60s and the early 70s – Wednesday September 15th. Dan's pick of the week: Maneige (Les Porches), Sloche (J'un Oeil), Conventum (À l'affût d'un complot), Fiori-Séguin (Deux cents nuits à l'heure), Pollen (Pollen) & Toubabou (Le blé et le mil).
De progressieve rockscene in de Canadese provincie Quebec in de jaren 70 was er een van ontluikende welvaart, en waarschijnlijk was er geen band die dit meer typeerde of er meer van profiteerde dan Maneige. De band die in 1972 werd opgericht door pianist en multi-instrumentalist Jerome Langlois bleef een van de meest consistente acts in de muziekscene voordat ze begin jaren 80 werd ontbonden.
Ryan Sparks van Sea of Tranquility: "Unfortunately while Les Porches was largely considered a step in the right direction due to the fact that it allowed the band to stretch out and expand their ideas into not one but two lengthy compositions, this change in musical direction inevitably led to Langlois' departure shortly thereafter and Maneige's sound on their next few albums would shift yet again, focusing on shorter songs with a jazzier approach.
The title track "Les Porches De Notre-Dame penned by flutist / sax man Alain Bergeron is an absolutely epic, multi-themed piece of music that features an array of dazzling flute, saxophone and clarinet interplay between himself and J?r?me which lends light, almost windswept textures to the whole composition. The song's second half is also notable for a brief yet sparking piano solo from brother Vincent Langlois and closes with J?r?me's blazing guitar work. "La Grosse Torche" is a short track that features a beautiful classical string arrangement written by Jerome and proves just how integral he was in developing Maneige's unique classical and folk inspired influences. The second epic track on Les Porches is "Les Adventures De Saxinette Et Claraphone" which like the title track is divided up into musical chapters. As the title loosely makes reference to, the song not only allows both Bergeron and Langlois the opportunity to once again combine their talents on woodwinds, but this composition also focuses on an adventurous and complex arrangement that is in keeping with the top notch British progressive acts of the late 60's and 70's. The closing track " Chromo" another Bergeron composition concludes this disc in resplendent fashion.
Quite honestly I don't think the province of Quebec ever produced anything as artistically successful or musically rewarding as Maneige. (…). Les Porches is quite simply a classic."
Wednesday October 5th, 2022, 12:00 noon CET Brussels – 11 a.m. GMT London. Repeated: 16:00 & 20:00 hrs CET Brussels, 3 p.m. & 7 p.m. GMT London
Ends: 12 midnight CET Brussels, 11 p.m. GMT London.