Rock On! Wednesday, 6 April – Yes, Starcastle, Jon Anderson, Déjà-Vu & Chris Squire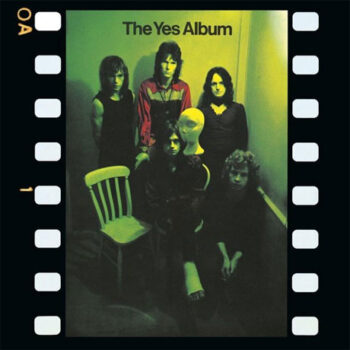 Psychedelic, heavy, prog and more innovating sounds spanning the late 60s and the early 70s – Wednesday September 15th. Dan's pick of the week: Yes (The Yes Album), Starcastle (Fountains of Light), Jon Anderson (Olias of Sunhillow), Déjà-Vu (Between the Leaves), Chris Squire (Fish Out of Water) & Yes (BBC Sessions).
Yes is een progressieve rockband die in 1968 werd opgericht in Londen. De muziek is een geheel van complexe ritmes en harmonieën, virtuositeit en meerstemmige zang, en natuurlijk de mystieke teksten…
Dave Connolly van Progrography: "The Yes Album is a quantum leap forward. Some have pointed to the addition of guitarist Steve Howe as the band's turning point, and their decision to reclaim production is another positive step, but it's a newfound musical elasticity and unbound musical imagery that distinguish this record from their earlier work.
The album opens with the nine-plus minute "Yours Is No Disgrace," an epic musical journey that plumbs the limits of progressive rock like little else before it. Jon Anderson's lyrics are mystical in nature, suggesting images rather than pushing along a plot line, while the band's arrangements scale imaginary walls in a stunning sonic conflict that ultimately comes to a peaceful resolution. As if to allow the listener to recharge, Steve Howe's acoustic instrumental "The Clap" follows, a lighthearted but technically impressive showcase from the one member perhaps most responsible for the band's deliverance from the realm of mere mortals. Another epic follows, "Starship Trooper," the first example of Yes' multipart works and a classic in the band's canon. Even if its relation to the Robert Heinlein novel of the same name is incidental at best, "Starship Trooper" transports the listener into a science fiction/fantasy realm that few could imagine. (…)
The contributions of individual songwriters are incidental to The Yes Album's achievements; it's the dynamic expansion of their instruments—from Bill Bruford's intricate rhythms to Howe's acrobatic guitar solos—that represents the real breakthrough. People talk about how these songs transport the listeners to a different plane of consciousness, and that's been my experience from the beginning. On The Yes Album, the band achieved celestial heights of music that had scarcely been reached before. And the scary part was, they were about to get better……"
Wednesday Wednesday April 6th 2022, 12:00 noon CET Brussels – 11 a.m. GMT London. Repeated: 16:00 & 20:00 hrs CET Brussels, 3 p.m. & 7 p.m. GMT London
Ends: 12 midnight CET Brussels, 11 p.m. GMT London.