Rock On! Wednesday, 7 September – Santana, Jeff Beck, Traffic, Humble Pie & Chicago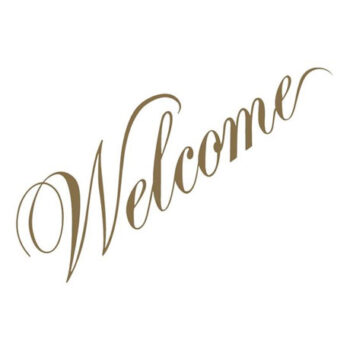 Psychedelic, heavy, prog and more innovating sounds spanning the late 60s and the early 70s – Wednesday September 15th. Dan's pick of the week: Santana (Welcame), Jeff Beck (Blow by Blow), Traffic (Traffic), Humble Pie (Rock On) & Chicago (Live in Japan).
Santana is een rockband die eind jaren zestig is opgericht door Carlos Santana; gitarist, naamgever en de enige constante factor in alle samenstellingen die deze band heeft gekend.
Eric de Boer van Hifi.be: "Na de successen van Caravanserai en het spirituele project dat Carlos Santana in het begin van de zeventiger jaren samen met John McLaughlin uitbracht, was het tijd voor vernieuwing. Welcome zag in 1973 het levenslicht en liet een vernieuwd Santana horen. (…)
Natuurlijk hebben de negen tracks op het album –dat werd opgenomen van april tot juni 1973- veel invloeden meegekregen van zowel Caravanserai en het projectalbum Love Devotion Surrender. Zweverig of zoekende is Welcome echter niet, de nog wat experimentele jazz-fusionstijl van het voorgaande album krijgt op dit album meer gestalte.
Zo zijn er niet alleen gitaren te horen, Welcome swingt, is af en toe voorzien van vocalen en biedt genoeg verwijzingen naar zowel het verleden als de toekomst. De openingstrack Going Home wordt van vocalen voorzien door een goed gekozen combinatie van Flora Purim (vrouw van de Braziliaanse artiest Airto Moreira) en Carlos, met de vrouw van John Coltrane, Alice, op toetsen. Ook John McLaughlin was weer aanwezig, maar nu als bandlid van de band Santana. De zang van Santana en zijn bandleden klinkt op Welcome erg overtuigend, terwijl het toetsenspel op de orgels, elektrische piano's en de mellotron door Tom Coster en Richard Kermode ook in deze tijd als zeer professioneel zou worden beoordeeld."
Wednesday Wednesday September 7th, 2022, 12:00 noon CET Brussels – 11 a.m. GMT London. Repeated: 16:00 & 20:00 hrs CET Brussels, 3 p.m. & 7 p.m. GMT London
Ends: 12 midnight CET Brussels, 11 p.m. GMT London.