Rock On! Wednesday, July 26, 2023 – Black Widow, Lucifer's Friend, Iron Butterfly, Vanilla Fudge & Uriah Heep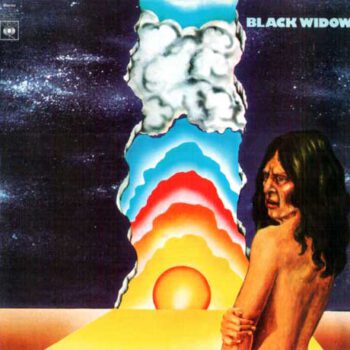 Psychedelic, heavy, prog and more innovating sounds spanning the late 60s and the early 70s – Wednesday January 25th. Dan's pick of the week: Black Widow (Black Widow), Lucifer's Friend (Banquet), Iron Butterfly (Metamorphosis), Vanilla Fudge (Renaissance) & Uriah Heep (Uriah Heep Live).
Black Widow is het gelijknamige tweede album van de Engelse rockband Black Widow. Het werd in 1971 uitgebracht op CBS Records en werd geproduceerd door Patrick Meehan Jr. Op deze plaat verdwenen de occulte thema's die het debuut van de band hadden gedomineerd.
Rate Your Music review: "Very spirited hard rock on the progressive side of things, but staying under a bluesy umbrella. Jim Gannon the guitarist is very good, when they let the guy shine, but for the most part the band seem preoccupied on singing their lyrics and making songs.
Behind all that are very good, and mouth watering ideas, shuffles and acoustic music. A great opener in "Tears and Wine", and a mighty fine closer in "Legend of Creation", but I just wasn't ready to sign off on the singer or his melodies."
Wednesday, July 26, 12:00 noon CET Brussels – 11 a.m. GMT London. Repeated: 16:00 & 20:00 hrs CET Brussels, 3 p.m. & 7 p.m. GMT London
Ends: 12 midnight CET Brussels, 11 p.m. GMT London.