Rock On! Wednesday, March 8, 2023 – Los Canarios, Crack, Mezquita, Asfalto & Iceberg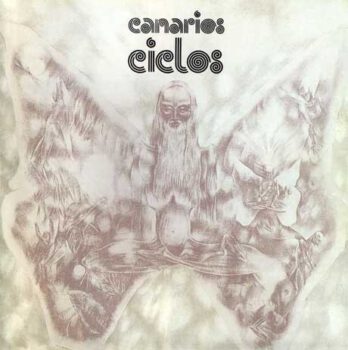 Psychedelic, heavy, prog and more innovating sounds spanning the late 60s and the early 70s – Wednesday March 8th. Dan's pick of the week: Los Canarios (Ciclos), Crack (Si Todo Hiciera), Mezquita (Recuerdos De Mi Tierra), Asfalto (Asfalto) & Iceberg (Coses Nostres).
Ciclos is een studioalbum van de Spaanse rockband Los Canarios. Het album is muzikaal een breuk met de vorige albums van de band. De combinatie van rock en jazz wordt verlaten voor symfonische rock.
Prog Archives review: "This is a monumental album. A potentially cheesy concept, a space opera with music based on Vivaldi's Four Seasons, ought to have fallen flat on its face, especially at 73 minutes running time. But it's such an explosion of unbridled creativity that it just plain works.
The songs are excellent and the choral arrangements are stunning. Both female and male lead vocals are excellent. The Vivaldi adaptations rock surprisingly hard, driven by some of the best (rock critics would say "propulsive", for which they should be shot) drumming I've heard on a Seventies album (and some of the best-produced drum sounds as well).
Unapologetically stident synths alternate with lush mellotron, and thunderous upbeat sections contrast with pleasant ambient sections. The music's so good, I've never even bothered to follow the storyline. Despite many abrupt changes throughout the long album sides, the music never fails to be melodic and interesting. The group was wise to quit after releasing this monster…they couldn't have done any better. This record's glorious pomposity represents symphonic prog at its best."
Wednesday, March 8, 2023, 12:00 noon CET Brussels – 11 a.m. GMT London. Repeated: 16:00 & 20:00 hrs CET Brussels, 3 p.m. & 7 p.m. GMT London
Ends: 12 midnight CET Brussels, 11 p.m. GMT London.