Rock On! Wednesday, May 17, 2023 – Lady Lake, Gryphon, Kraan, Camel & England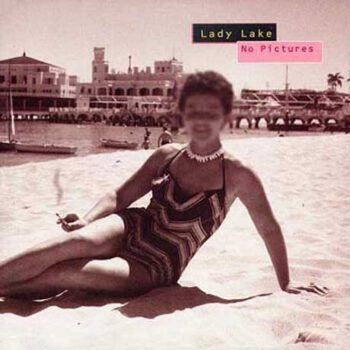 Psychedelic, heavy, prog and more innovating sounds spanning the late 60s and the early 70s – Wednesday January 25th. Dan's pick of the week: Lady Lake (No Pictures), Gryphon (Midnight Mushrumps), Kraan (Kraan), Camel (Rain Dances) & England (Garden Shed).
Lady Lake is een progressieve rockband uit Deventer, Nederland. De band was actief van 1973 tot 1982 en van 1991 tot 2012. Centrale man van de band was Fred Rosenkamp. De band kende veel wisselingen van personeel en kwam daardoor niet echt van de grond.
Prog Archives review: "The original Lady Lake were formed in 1973 in the town of Deventer,named after the second album of UK progsters Gnidrolog. This short-lived act suddenly disappeared a year later,but in 1976 keyboardist Leendert Korstanje,coming from a band named Delay joined forces with original Lady Lake guitarist Fred Rosenkamp to form a second version of Lady Lake, recruiting Joop Van Leeuwen on drums and Eddy Baker on bass. The band recorded No pictures in 1977 and survived until 1982. (…)
Influenced by the likes of Camel and in a lesser extent Focus and Genesis,Lady Lake offer extremely well-arranged and highly melodic progressive rock with a variety in moods and atmospheres. The ultra-sensitive guitar work of Fred Rosenkamp will definitely remind you of Camel's Andy Latimer,presenting a very melodic style with nice harmonies, a slight Canterbury feel and even some bluesy touches. A few pastoral passages with calm guitar playing is very close to early Genesis, while some jazzier parts remind of Jan Akkermann. Keyboards come as an absolutely fascinating element of Lady Lake's music with superb atmospheric parts and lots of good solos. The original album is finally an excellent addition to any prog collection (if you can find it), but the Musea re-release is even better,offering some bonus tracks, sounding if the band never stopped playing together. Top notch melodic symphonic prog with slight bluesy influnces, Andy Latimer-like guitars,a great rhythm section,some groovy passages and tons of memorable melodies.
Wednesday, May 17, 2023, 12:00 noon CET Brussels – 11 a.m. GMT London. Repeated: 16:00 & 20:00 hrs CET Brussels, 3 p.m. & 7 p.m. GMT London
Ends: 12 midnight CET Brussels, 11 p.m. GMT London.