Rock On! Wednesday, May 3, 2023 – Roxy Music, David Bowie, Lou Reed, Phil Manzanera, Queen & Supertramp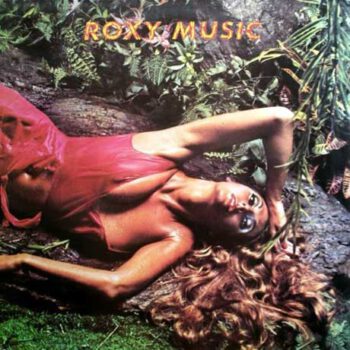 Psychedelic, heavy, prog and more innovating sounds spanning the late 60s and the early 70s – Wednesday January 25th. Dan's pick of the week: Roxy Music (Stranded), David Bowie (Aladdin Sane), Lou Reed (Transformer), Phil Manzanera (Diamond Head), Queen (Sheer Heart Attack) & Supertramp (Breakfast in America).
Roxy Music is een Engelse rockband die in 1970 werd opgericht door Bryan Ferry, die de leadzanger en belangrijkste songwriter van de band werd, en bassist Graham Simpson. De andere vaste leden zijn Phil Manzanera (gitaar), Andy Mackay (saxofoon en hobo), en Paul Thompson (drums en percussie) met voormalige leden waaronder Brian Eno (synthesizer etc) en Eddie Jobson (synthesizer, keyboards en viool).
Dave Connolly van Progrography: "As with their first two records, Stranded leads off with its best track, Street Life. The album's namesake, "Street Life" is three-and-a-half minutes of controlled chaos with Ferry in the eye of the hurricane. The next track, Just Like You, is the romantic side of Roxy, all breathy sighs and a lump-in-the-throat guitar solo from Phil Manzanera. Amazona fuses two songs together into one great track (I suspect Ferry wrote the chorus) and showcases Manzanera's unique ability to fashion rhythm guitar textures and grooves into a lead instrument. Manzanera was never the quintessential flashy guitarist, and yet without his flash these songs fall apart. Side one ends with Psalm, on the surface a hymn, but scratch that surface a little and it's another death song along the lines of "Strictly Confidential" that slowly and powerfully builds momentum over eight minutes.
Side two starts with Serenade, a serviceable Roxy song that would have felt right at home on Siren. Ferry and Andy Mackay then take us deep into the burned-out beau monde that has always been at the core of Roxy's romantic vision with A Song for Europe. Ferry's French at the end cements the image of him as a continental romantic idol. The wonderful Mother of Pearl follows; two very different songs that are (again) fused together. The first half is a noisy descent into madness; the second half is the sublime experience of true clarity. Following the pattern of alternating a rock song with a romantic ballad, the album ends with Sunset."
Wednesday, May 2, 2023, 12:00 noon CET Brussels – 11 a.m. GMT London. Repeated: 16:00 & 20:00 hrs CET Brussels, 3 p.m. & 7 p.m. GMT London
Ends: 12 midnight CET Brussels, 11 p.m. GMT London.