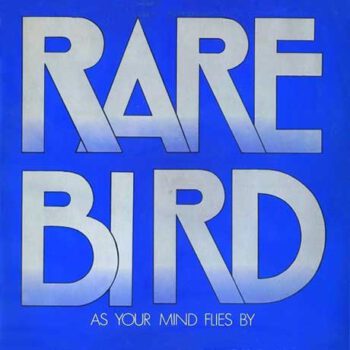 Psychedelic, heavy, prog and more innovating sounds spanning the late 60s and the early 70s – Wednesday December 23rd. Dan's pick of the week: Rare Bird (As Your Mind Flies By), Magna Carta (Songs From Wasties Orchard), Skin Alley (To Pagham And Beyond…), Novalis (Banished Bridge), Duncan Browne (Give Me Take You) & Fruupp (Future Legends).
Rare Bird wordt misschien het best herinnerd omdat ze de eer hadden de eerste groep te zijn die werd uitgebracht op het label Charisma Records (dat ook de thuisbasis werd van Genesis, The Nice en Van Der Graaf Generator om er maar een paar te noemen). Vergeten we ook niet hun uitstekende hitsingle 'Sympathy' uit 1970.
Erik Groeneweg van Prog Wereld: "Rare Bird had geen gitarist. Grote man Graham Field verklaarde ooit in een interview dat – in termen van ruig en gemeen – een gitaar geen partij was voor een elektrische piano met een fuzz-pedaal.… Read more...