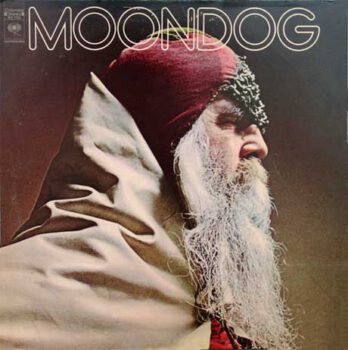 Psychedelic, heavy, prog and more innovating sounds spanning the late 60s and the early 70s –  Wednesday August 15th.  Dan's pick of the week: Moondog (Moondog), The Residents (Meet The Residents), Frank Zappa (Hot Rats), John Cale (Paris 1919), The Velvet Underground (The Velvet Underground & Nico) & Henry Cow (In Praise of Learning).

Moondog was de artiestennaam van Louis T. Hardin, een Amerikaans componist, musicus en dichter. Behalve nieuwe muziek vond hij ook nieuwe instrumenten uit, hoewel hij blind was.

Sputnik Music

review: "For 30 years, many simply considered Louis Thomas Hardin, Jr. to be one of the more eccentric vagrants that line Manhattan's walkways. Few New Yorkers knew that when they flipped their spare change to the spear-toting, horn-capped, wispy-bearded "Viking of Sixth Avenue" they were giving to a man who had transcended insurmountable conditions, acquired blindness and homelessness, to become one of the 20th century's most gifted and under-recognized musicians.

… Read more...