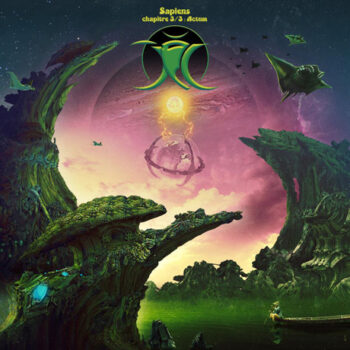 Liefhebbers van progressieve rock behoeven geen introductie als het gaat om de naam van Jean-Piere Louveton. Als oprichter, componist en frontman van de Franse progressieve rockband Nemo maakte hij al furore.
Jacopo Vigezzi van Progressive Rock Journal: "The third and final chapter of the "Sapiens Chapitre 3/3: Actum" saga out on March 25, 2022 via Quadrifonic Records contains 9 tracks including a 5-movement suite. This volume contains 45 minutes of ambitious and exploratory music, which pushes the limits of Rock even further, with influences from Symphonic music, Jazz, Metal and Electro. (…)
A very intense album, full of ideas and refined passages, which manages to mix the personal traits of Jean Pierre's sound with other more modern ones. The artist's musical exploration continues and crosses previously unexplored boundaries, giving life to an original and very engaging work.… Read more...