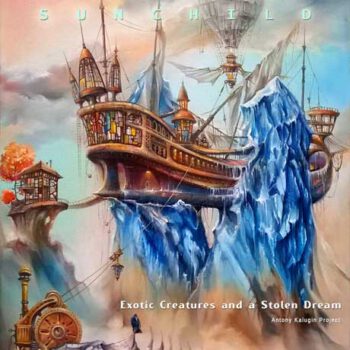 Bijna vier jaar in de maak keert Antony Kalugin terug met twee monsterlijke progressieve tracks die ons doen denken aan de hoogtijdagen van het genre, muziek die naadloos zijn web weeft van de ene muzikale sectie naar de andere en weer terug, met melodieën en passages die het hart van alle prog hoofden op hol brengen.
Prog Archives review: "Yesterday was the official release date for the latest offering of Ukraine's No. 1 prog maestro Antony Kalugin. In the last few years he has operated productively under his own name and Karfagen. This is the first Sunchild album since 2018 when "Messages from Afar – The Division and Illusion of Time" was released as some sort of sequel to a 2017 Karfagen album.
It's not so easy to see any major differences between various Antony Kalugin projects, but perhaps one could claim Sunchild to be slightly more song-oriented.… Read more...