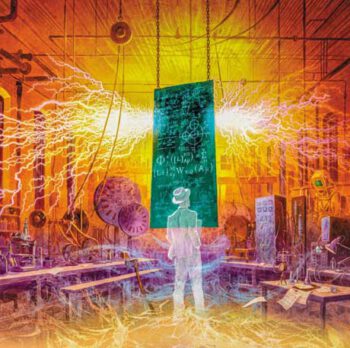 In 1995 verraste het Britse Arena menig neo-prog liefhebber met hun debuutalbum Songs From The Lions Cage. Drie jaar later leverde de band hun volgens velen beste album The Visitor af. In 2020 verliet zanger Paul Manzi de band. Opvolger bleek Damian Wilson te zijn. Een prima keuze blijkt nu.
Fred Nieuwesteeg van Prog Wereld: "Het concept en de teksten komen weer van Clive Nolan. De pretentieuze titel van de elfde cd "The Theory Of Molecular Inheritance" is afgeleid van zijn idee dat moleculen van overleden mensen later in ander leven terugkomen en daar mogelijk weer en eigen leven gaan leiden. Dit blijkt in de natuurkunde bekend te staan als de theory of molecular inheritance. Voilà, we hebben de titel voor onze nieuwe cd!
De productie en de mix zijn weer het werk van Mitchell en hij is er in geslaagd het geheel stevig te laten klinken, zonder dat het overdreven zwaar overkomt.… Read more...