Rock On! Psychedelic, heavy, prog and more – Wednesday 3rd June 2020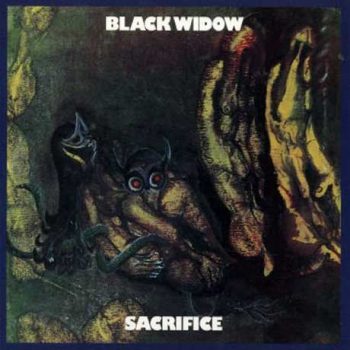 Wednesday June 3rd, 12:00 noon CET Brussels – 11 a.m. GMT London. Repeated: 16:00 & 20:00 hrs CET Brussels, 3 p.m. & 7 p.m. GMT London
Ends: 12 midnight CET Brussels, 11 p.m. GMT London.
Dan's pick of the week: Black Widow (Sacrifice), Uriah Heep (The Magician's Birthday), Cressida (Asylum), Pesky Gee (Exclamation Mark), Vanilla Fudge (Renaissance) & Captain Beyond (Captain Beyond).
Thompson D. Gerhart – Sputnik Music: "No, Kip, they haven't. And that's the problem. Okay, so maybe it hasn't been centuries, but, really, it's a greater sin of the modern age of music that more people haven't heard of Black Widow. Maybe it's understandable that they never came to a fever pitch in their heyday – only a fraction of the public were buying the occult goods Black Widow were selling on Sacrifice back in 1970. And most of them were buying the watered down stuff Black Sabbath was selling them, not wholesale chants of "Come, come, come to the Sabbat, Satan's there!"
(…) But while Jones may be the standout, it's the combined musicianship of the whole band that make Sacrifice a masterpiece. The rhythm section (and Jones's sax, too) are absolutely crucial to creating the core of darkness this occult ritual has at its heart. The flutes and higher-end organ parts play into the pleasant atmospheres and ritual tokens needed to summon the love demon Astaroth (particularly on "Seduction"). Guitars, mid-range organs, vocals flesh out the experience by performing the conjuration – adding flair and making sentiment into the acknowledged statement that calls the demon forth. Whether it's at its darkest in the "Hall of the Mountain King" inspired "Come to the Sabbat," churning out flower power in monkey-along "Seduction," or simply bopping along to the scat-backed rock of "Attack of the Demon," all of the ritual components on Sacrifice have been assembled to call forth the perfect dark progressive experience. It's simply too bad for Black Widow that they seem to have gotten the kind of deal you get from wishing on a monkey's paw: an absurdly brilliant prog performance unheard by many, if not most.