Rock On! Wednesday, 12 May – Electric Ladyland (Jimi Hendrix, Santana, Moby Grape, Spirit, Jeff Beck)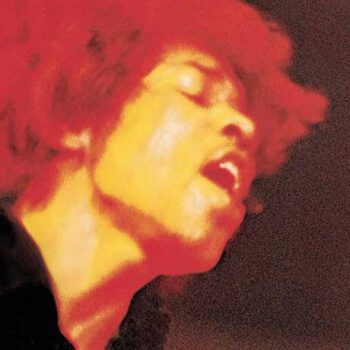 Psychedelic, heavy, prog and more innovating sounds spanning the late 60s and the early 70s – Wednesday December 23rd. Dan's pick of the week: Jimi Hendrix (Electric Ladyland), Santana (Abraxas), Moby Grape (Moby Grape), Spirit (Twelve Dreams Of Dr. Sardonicus) & Jeff Beck Group (Beck-Ola).
Tien jaar geleden werd Jimi Hendrix door het muziekblad Rolling Stone uitgeroepen tot beste gitarist aller tijden. Electric Ladyland is het derde en laatste album van de Jimi Hendrix Experience. Het werd uitgebracht in wonderjaar 1968, en werd het best verkochte album dat Jimi Hendrix ooit maakte.
Society Of Rock review: "Hendrix alone was in a league of his own but alongside Noel Redding and Mitch Mitchell, they were a force to be reckoned with. And in Electric Ladyland, they were at the peak of their creative and musical prowess. It's a diverse and eclectic album and covers enough ground to solidify Hendrix's status as a rock genius.
It's a peek inside the colorful mind of Hendrix. It's original and unlike any other record at the time. They employed several studio techniques and experimentations but even so, it highlighted the full range of Hendrix's musicianship.
For the songs, there are no fillers but there are still some standouts – the slow and bluesy Voodoo Chile, the fiery and blistering Voodoo Child (Slight Return), and All Along the Watchtower which is an intense cover of a Bob Dylan original.
Electric Ladyland is highly ambitious. Making and recording this was a task of epic proportions. Hendrix dared to do what no one has done before and succeeded massively. There are elements of soul, jazz, blues, psychedelia, and rock 'n roll. The other albums released that year paled in comparison to this."
Wednesday Wednesday May 12th 2021, 12:00 noon CET Brussels – 11 a.m. GMT London. Repeated: 16:00 & 20:00 hrs CET Brussels, 3 p.m. & 7 p.m. GMT London
Ends: 12 midnight CET Brussels, 11 p.m. GMT London