Rock On! Wednesday, 13 October – Catapilla, Tonton Macoute, Bodkin, May Blitz, Writing On The Wall & Uriah Heep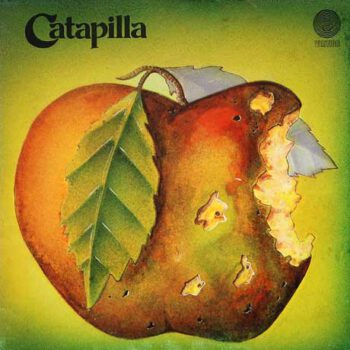 Psychedelic, heavy, prog and more innovating sounds spanning the late 60s and the early 70s – Wednesday September 15th. Dan's pick of the week: Catapilla (Catapilla), Tonton Macoute (Tonton Macoute), Bodkin (Bodkin), May Blitz (May Blitz), Writing On The Wall (Power Of The Picts) & Uriah Heep (Uriah Heep Live).
Catapilla was een Engelse progressieve rockband die actief was in het begin van de jaren 1970. Ze brachten twee albums uit op het grote platenlabel Vertigo Records.
Prog Archives review: "Oh dear. I've been listening to progressive rock for more than 15 years and I was wondering if there were some hidden gems… and I've found one ! Thanks to Progarchives ! Catapilla's first and second (review coming) are definitely classics and might I say "masterpieces" ? I haven't given many 5 stars but this album deserves it.
Such creativity and energy in the longer tracks. I found the music to have the same feeling or driving force as King Crimson had in the 70s. Goodness ! I had not heard so much passion in music for a long time ! Don't mind the date of issue (1971). If you like progressive rock with a touch of blues, fusion and sometimes psychedelic singing and jamming, not to mention the superb playing… Get this album !"
Wednesday Wednesday October 13th 2021, 12:00 noon CET Brussels – 11 a.m. GMT London. Repeated: 16:00 & 20:00 hrs CET Brussels, 3 p.m. & 7 p.m. GMT London
Ends: 12 midnight CET Brussels, 11 p.m. GMT London.