Rock On! Wednesday, 16 September – Doremi Fasol Latido (Hawkwind, Nektar, Blue Oyster Cult, UFO)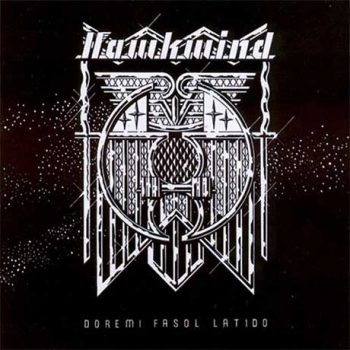 Psychedelic, heavy, prog and more innovating sounds spanning the late 60s and the early 70s – Wednesday August 12th. Dan's pick of the week: Hawkwind (Doremi Fasol Latido), Nektar (A Tab In The Ocean), The Deviants (Ptooff!), UFO (Flying – One Hour Space Rock) & Blue Oyster Cult (Blue Oyster Cult).
Hawkwind kan beschouwd worden als één van de grondleggers van de spacerock. Spacerock is volgens Wikipedia "een genre dat wordt gekenmerkt door losse en lange songstructuren met als middelpunt instrumentale texturen die typisch een hypnotiserend, buitenaards geluid produceren". Smullen dus…
Hoppoman van Sputnik Music: "The feel to Doremi is much different to Hawkwind's previous outings. 'Brainstorm' starts out with a rumbling bass line that sounds like it could be a distorted guitar. Moments later the drums kick in with a brilliant pace and style that keeps up for the entire opening song.
Hawkwind on this album is far more rockier than on their first two. Lemmy doesn't feel like a bassist instead he feels like the second guitarist the band had been missing. In addition Simon King is more of a rock drummer than the previous ones. This doesn't mean that Del and Dik are left out on this album, the space feel is still very much there, especially during the jam that takes up the middle section of the song.
'Space is Deep' begins differently, more simple than 'Brainstorm' with a single acoustic guitar and whirling electrical noises from the synthesiser department. Finally the rest of the band kick in with a brilliant jam that fills the middle section. The drum and bass whirl and twirl on a dance of death before finally ending up where they began, with a simple, quaint acoustic outro. (…)
Doremi shows the best of Hawkwind up to this point. Each new member brought something with them, in this album Lemmy and Simon brought rock influences and a new style of bass guitar, a style which would change the way the synthesiers came across. Rather than being on the forefront, they are now on the flank supporting the onslaught of the Hawklords as they seek to dominate the space rock world."
Wednesday, September 2nd , 12:00 noon CET Brussels – 11 a.m. GMT London. Repeated: 16:00 & 20:00 hrs CET Brussels, 3 p.m. & 7 p.m. GMT London
Ends: 12 midnight CET Brussels, 11 p.m. GMT London.